P1 2016-2017: Mrs Brown
Classroom assistants: Mrs Jeffers & Mrs Kielt
Click this link to download our Class Focus Sheets
Look what we've been up to in P1!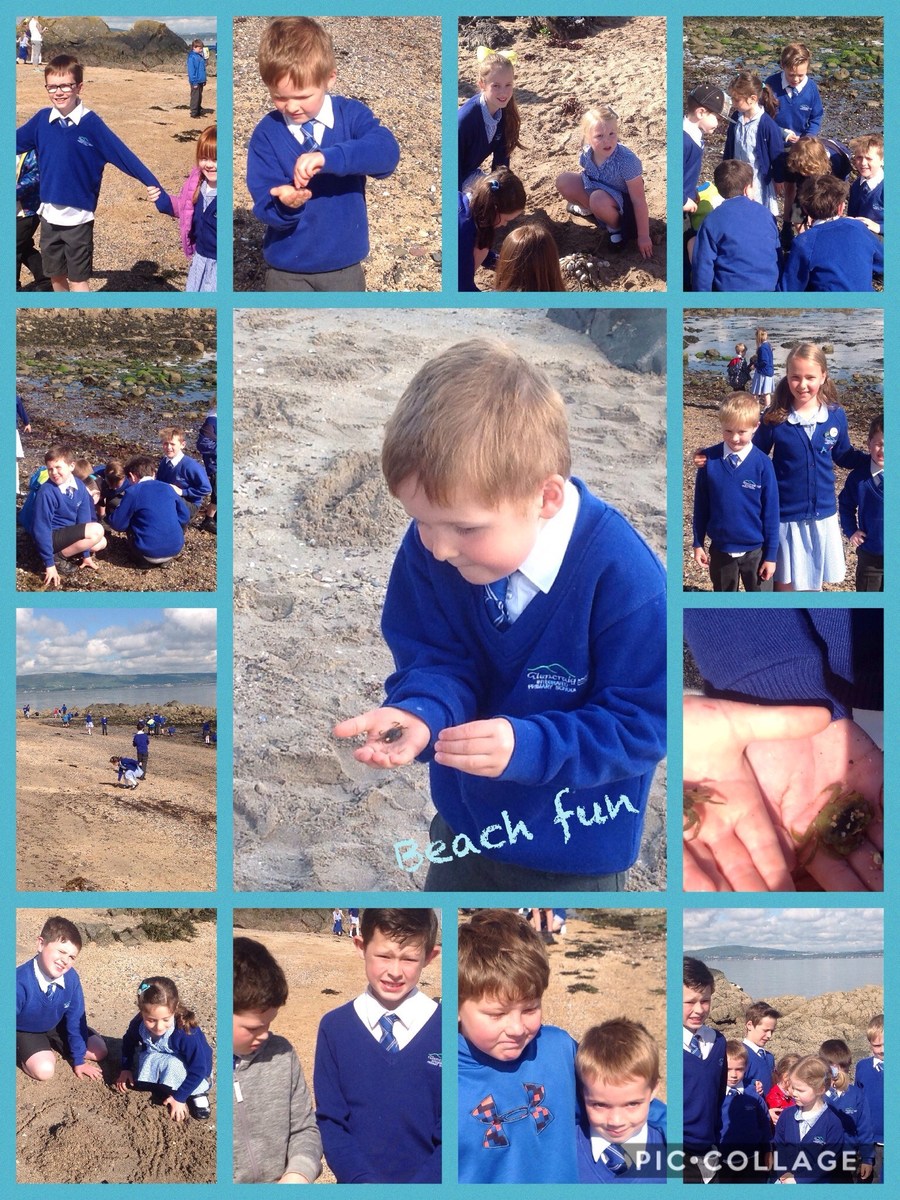 Once upon a time.......there was a Primary One class who found out about myths, legends and fairy tales from around the world! If we find out enough about what makes a great story, we might even see if we can tempt Jerry the P1 Fairy to come back to visit us this year! And then we can all live .....happily ever after!
We used 2D shapes cut from wrapping paper to create fairy tale castles. Later, we will reinforce this work on 2D shapes, as well as developing our mouse skills at the same time, by making castles using 2D shapes on the computer with our buddies.
We have started building 3D castles from junk materials with our buddies. It is tricky to join the pieces together so we need to work together to hold, cut and stick the tape! Then comes the messy part....covering the castle with torn up paper so that we can paint it more easily! #workinprogress

There is very often a fair amount of animal print down in P1....usually on Mrs Brown! But during Term 2a it seems that it takes over the classroom, ABL room and outdoor areas!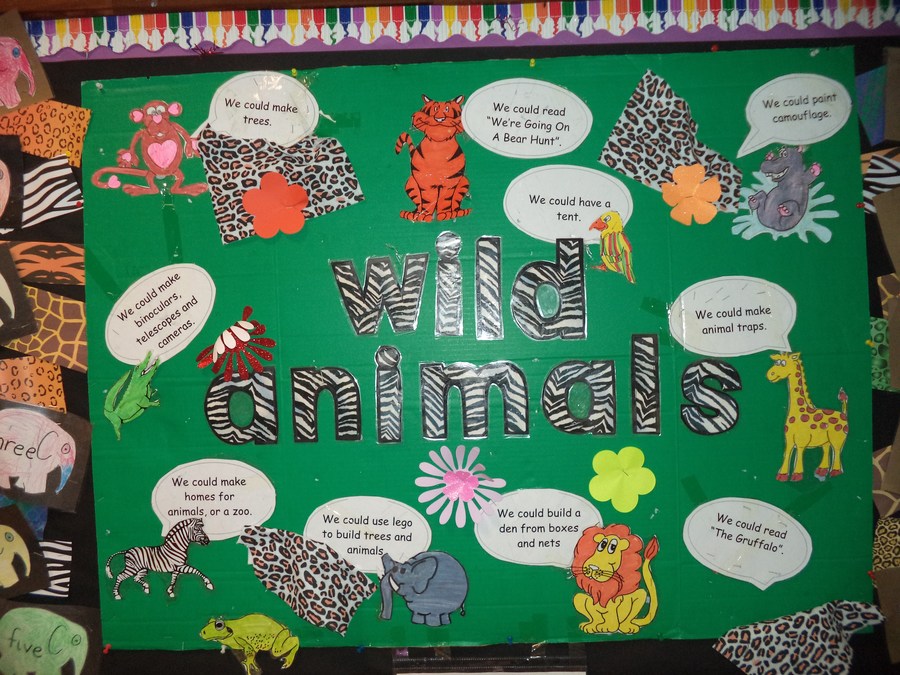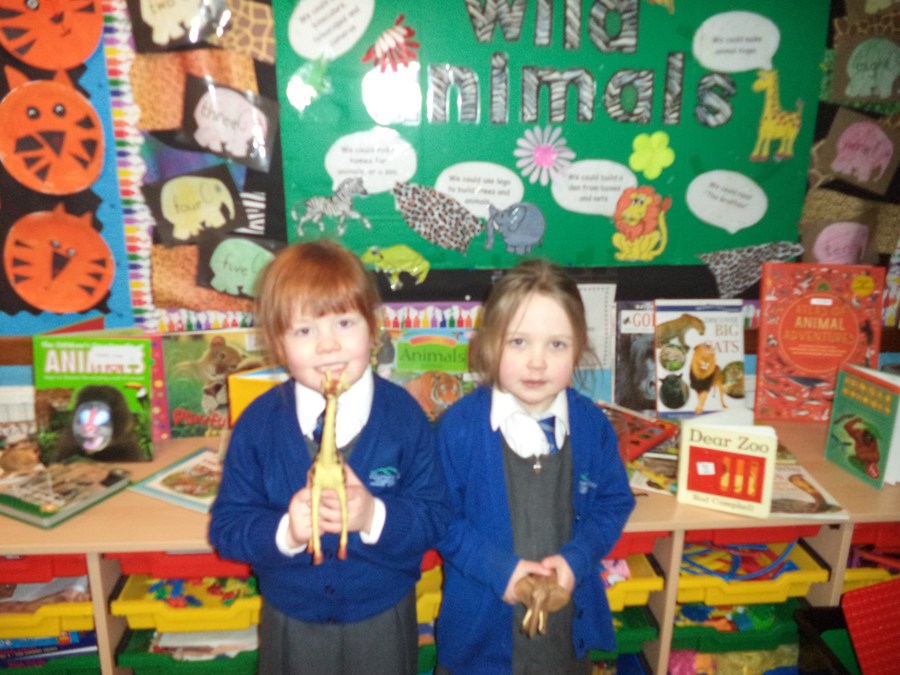 How many animals can you base on a paper plate? A whole JUNGLE full!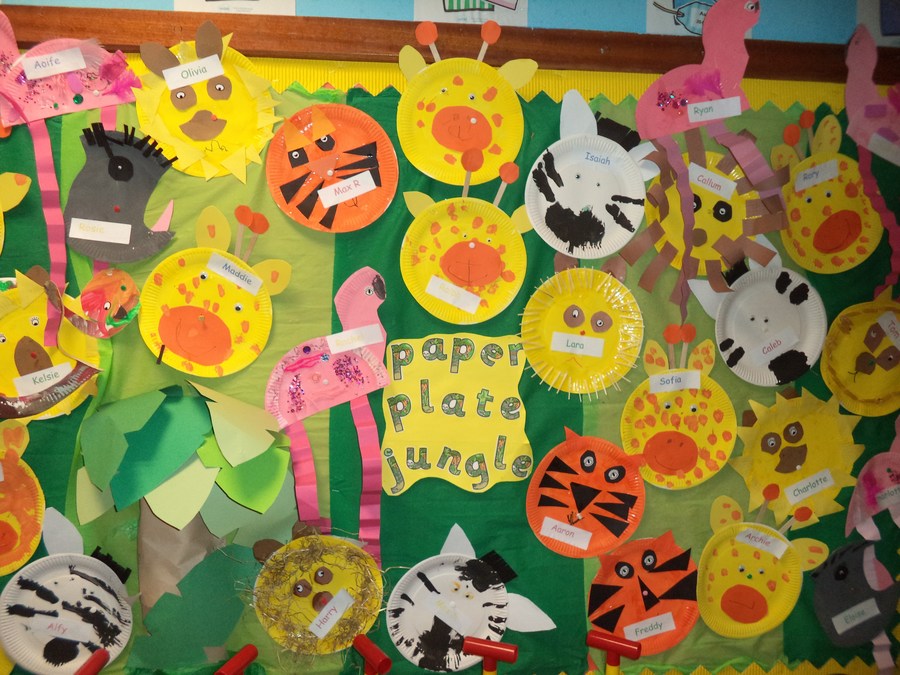 JUNGLE FLOWERS
The flowers go OVER and UNDER, they are ON TOP and UNDERNEATH, they OVERLAP and sit IN FRONT and BEHIND. (Oh....and they also SPARKLE!)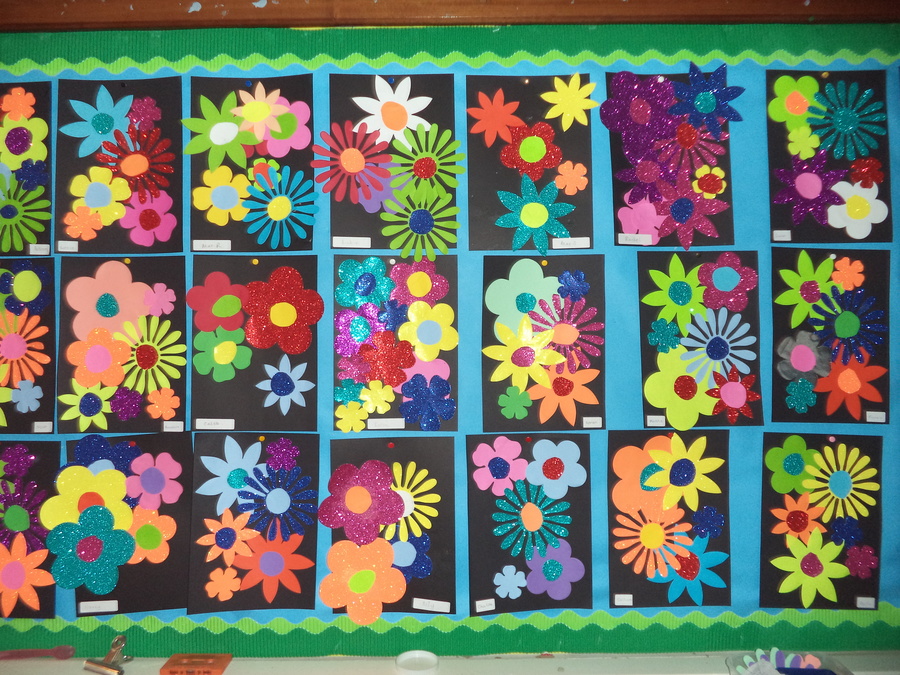 WELCOME TO OUR WORLD OF JUNGLE ART....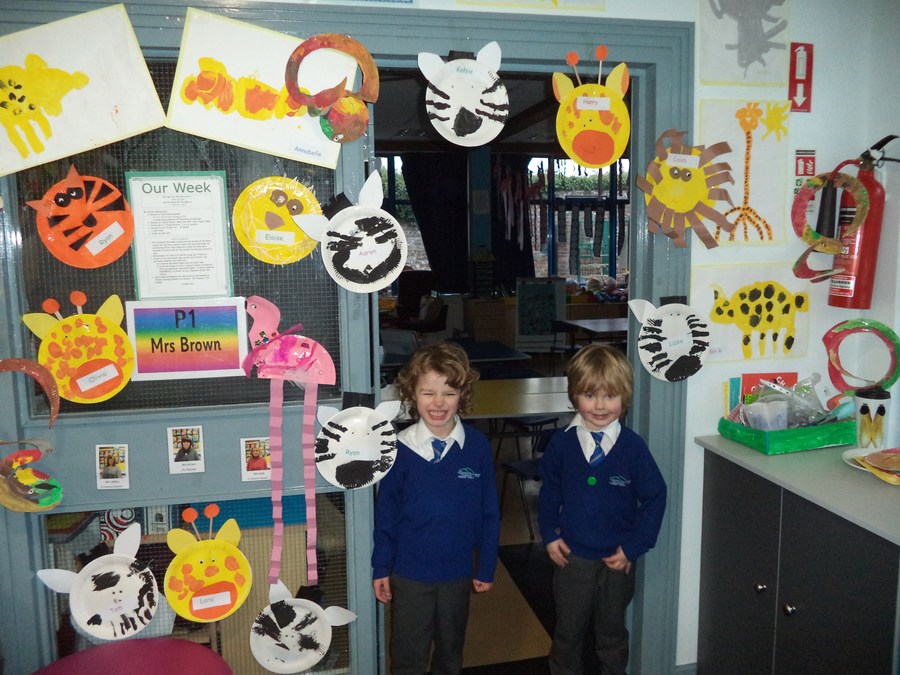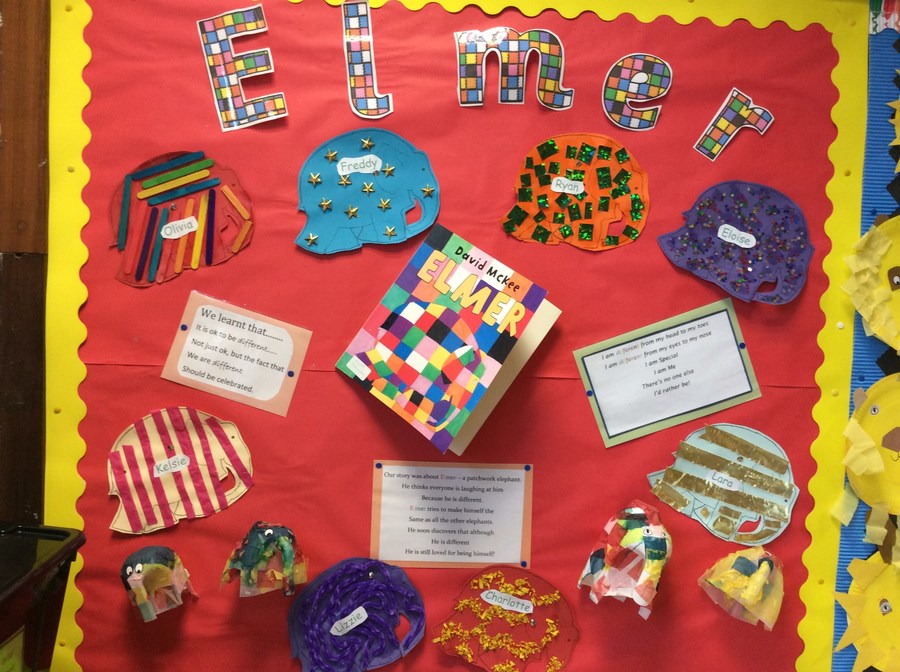 GIANT ELMER...
...a work in progress!
JUNGLE PLAY
- indoor and outdoor
Our jungle camp! Our cosy refuge from the wilds around us!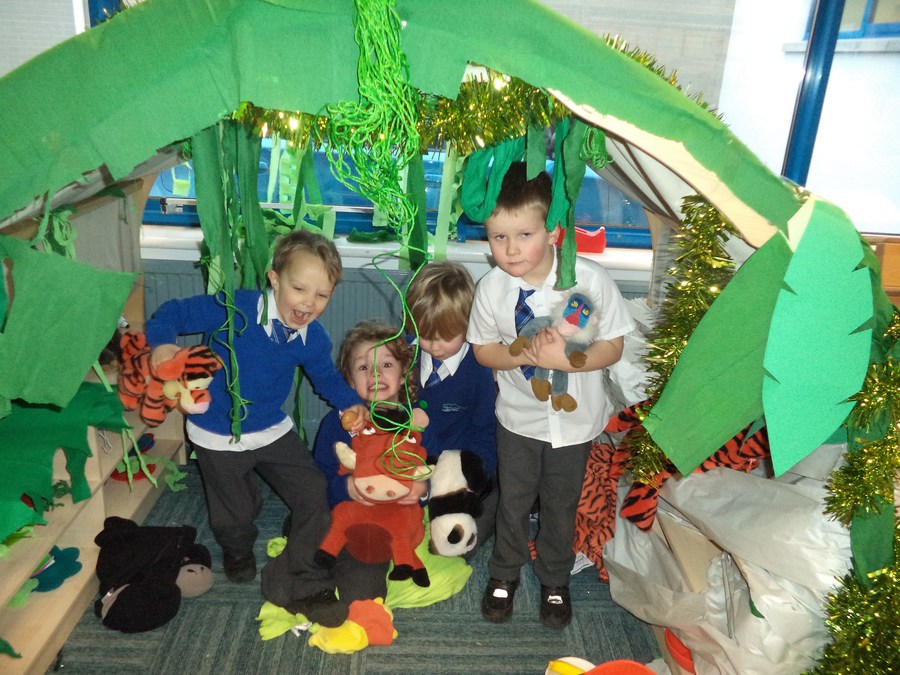 CODING...with our P6 buddies
P1 have been exploring the world of CODING alongside their P6 buddies. Over the course of a few weeks, they used BluBots, the BeeBot app on the iPad, Dash & Dot (our resident friendly programmable "robots") and simple remote controlled cars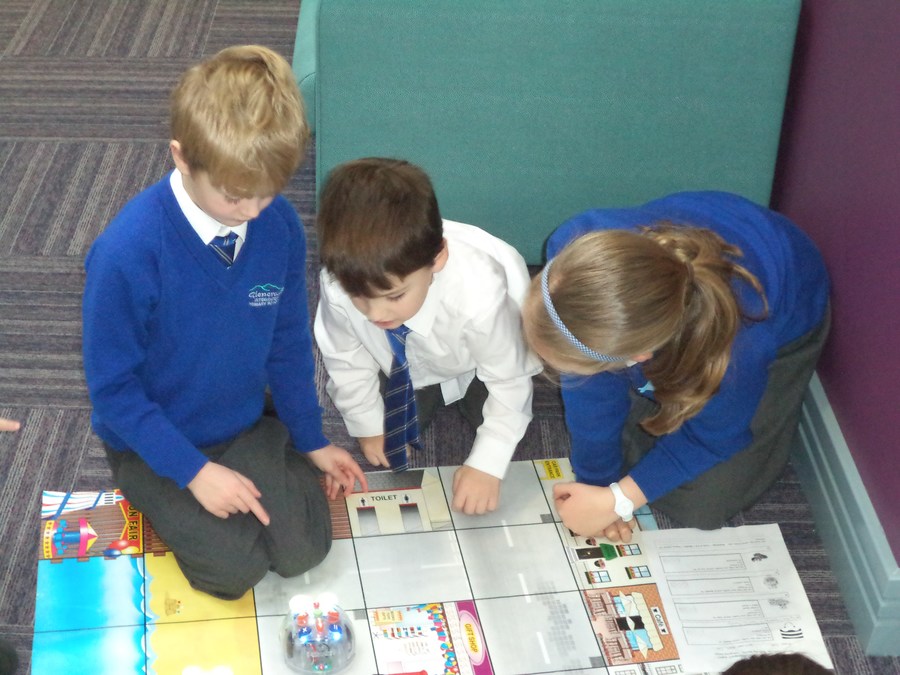 The role play area in our Activity Based Learning room is transformed into Santa's workshop! Elves, angels, Santa, snowmen, a Christmas tree .....busy, busy, busy!

P1 looked at different aspects of the topic of TRANSPORT
We talked about keeping safe on the roads and pavement, different types of transport and where we would find them, and old and new types of vehicles.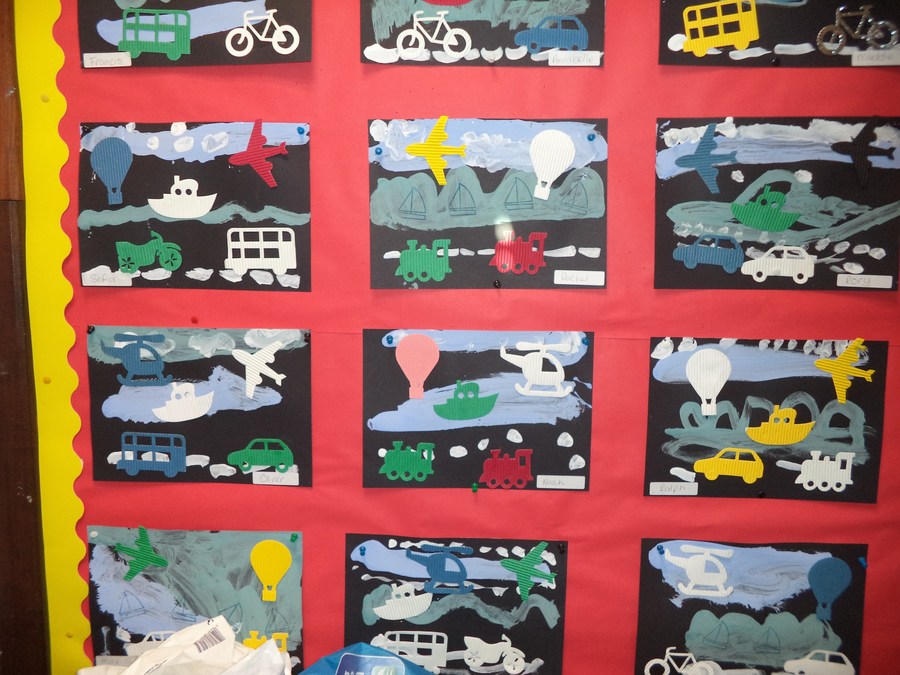 Printing with circles...
.... based on the work of the artist Kandinsky!
SHAPE PICTURES...
....with a little help from our buddies!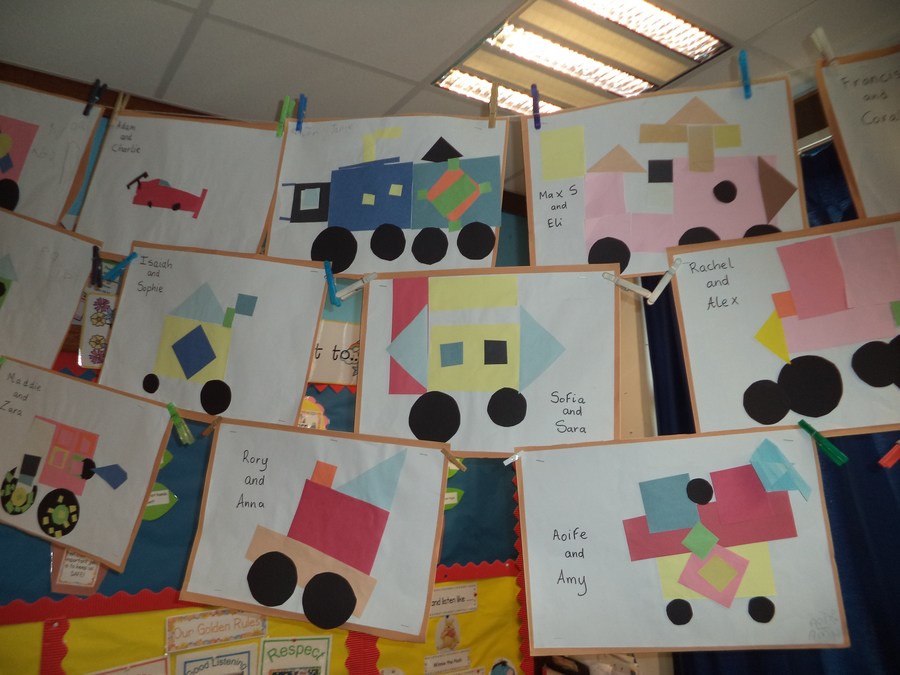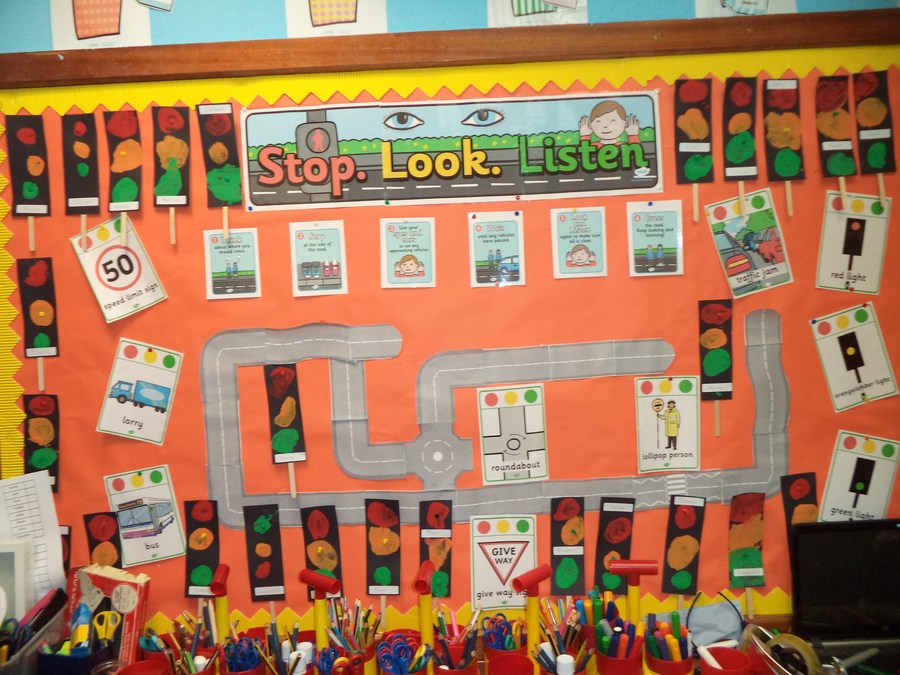 MEET OUR NEW CLASS MEMBERS
Meet the latest members of Primary 1. These boys and girls help us to learn how we are all different, all unique and all welcome at Glencraig IPS.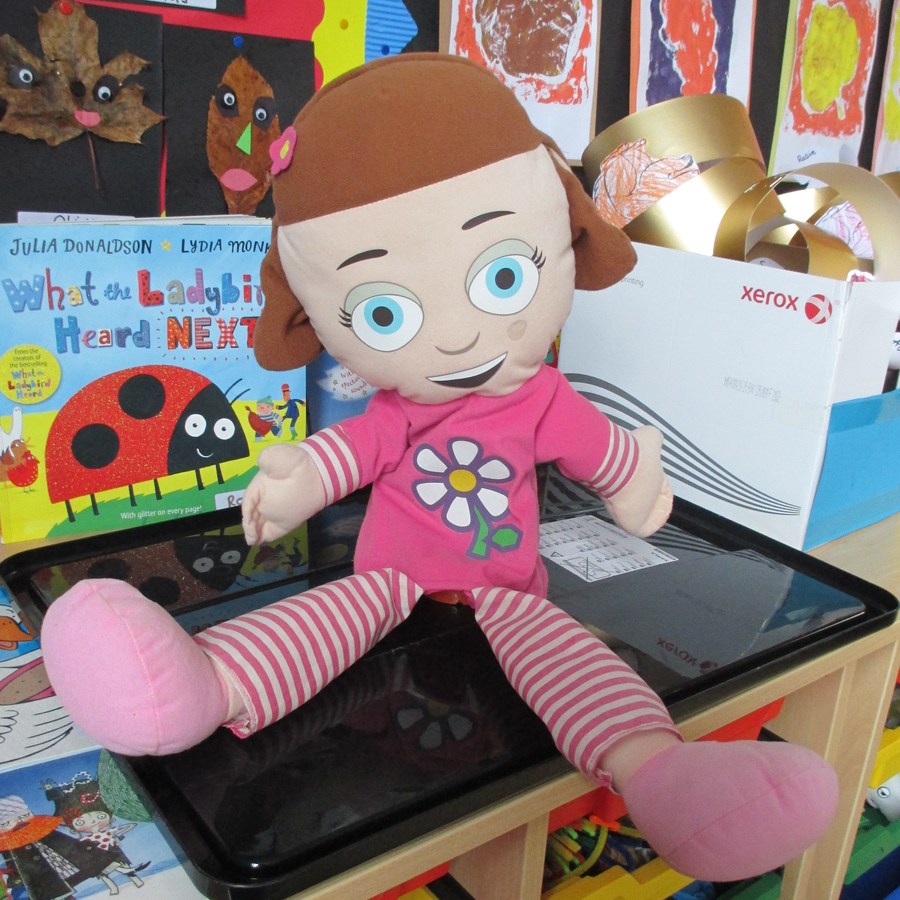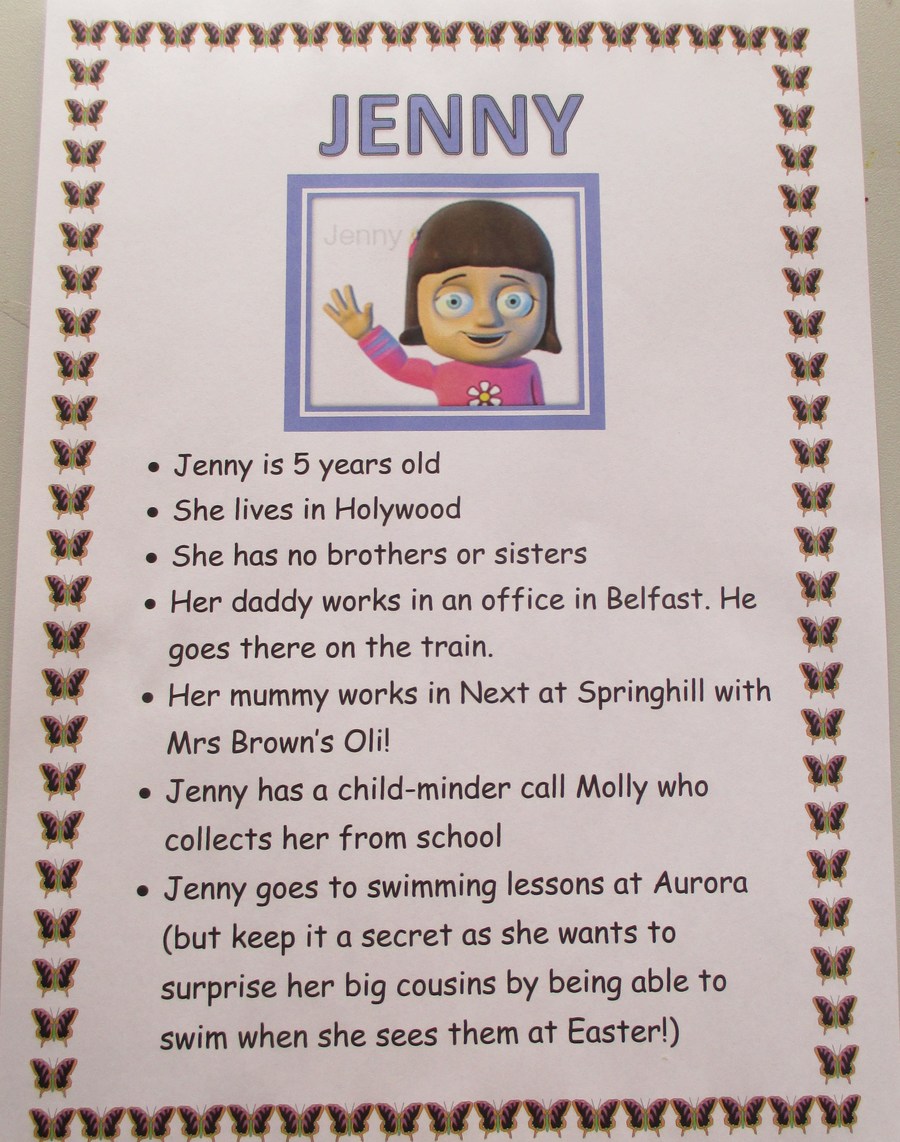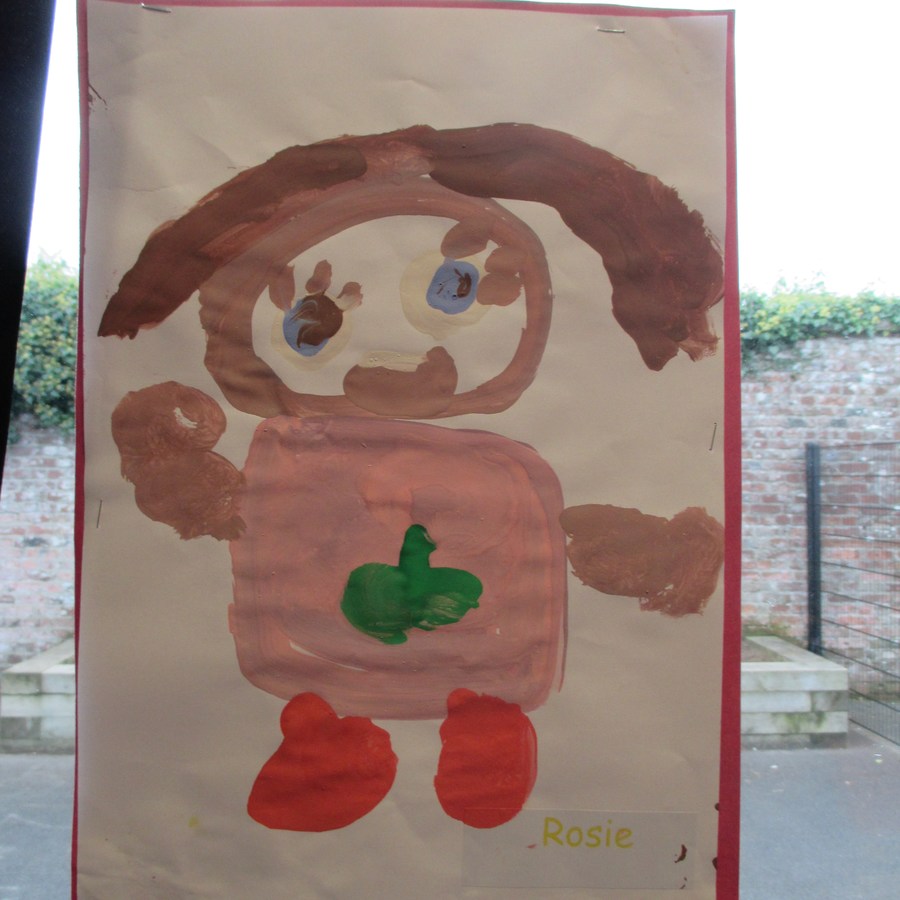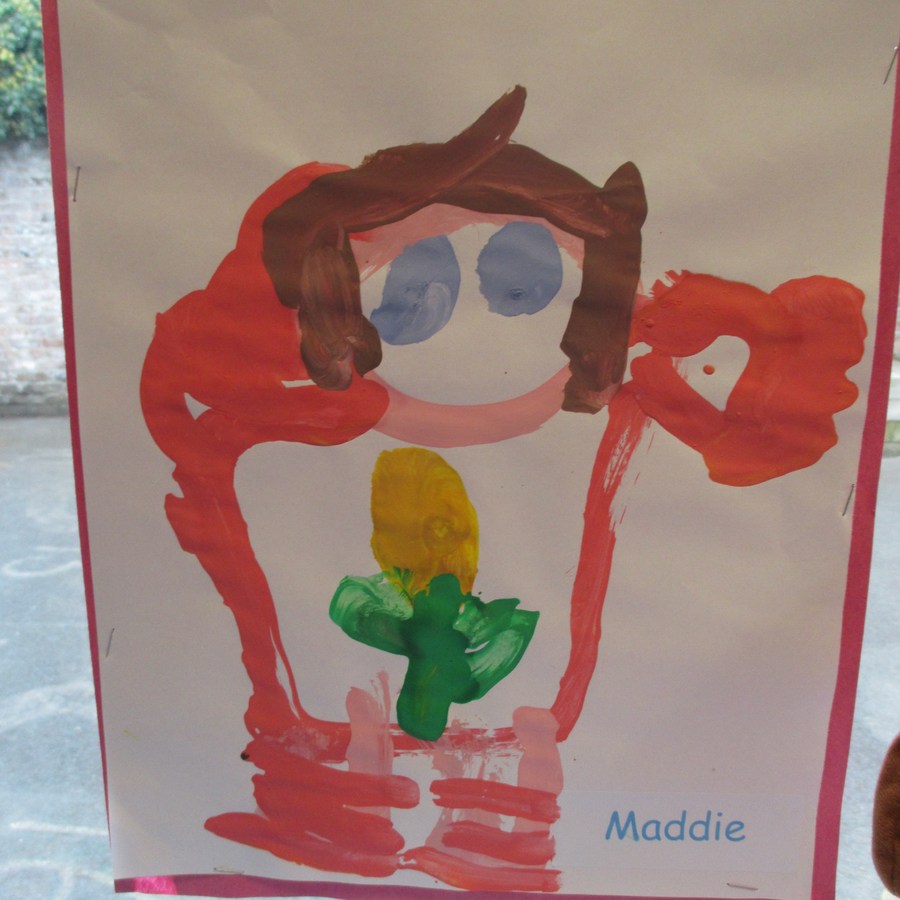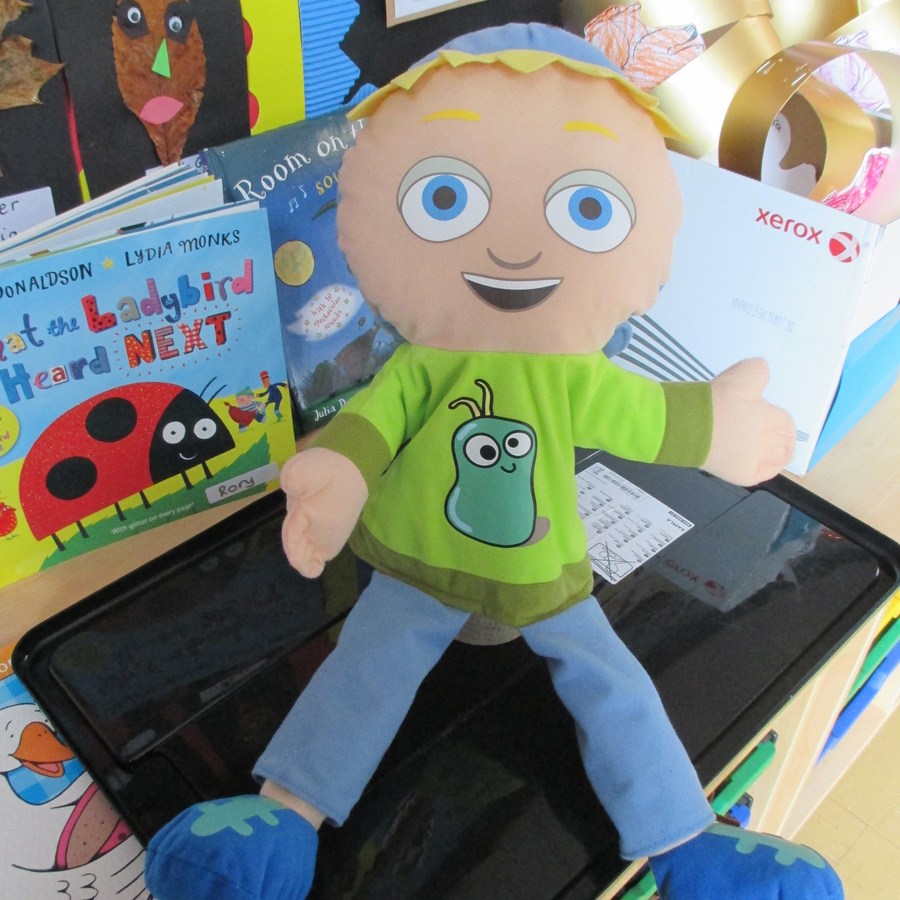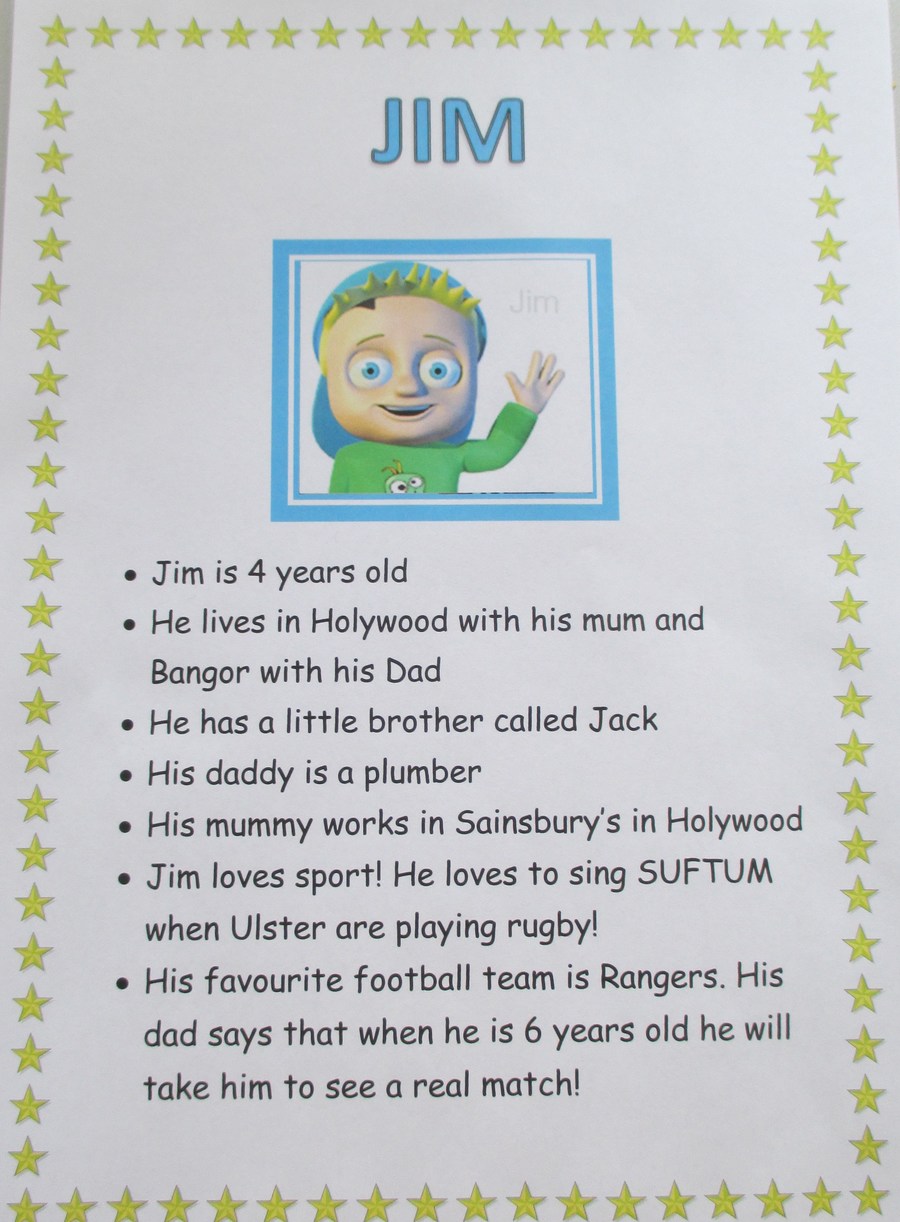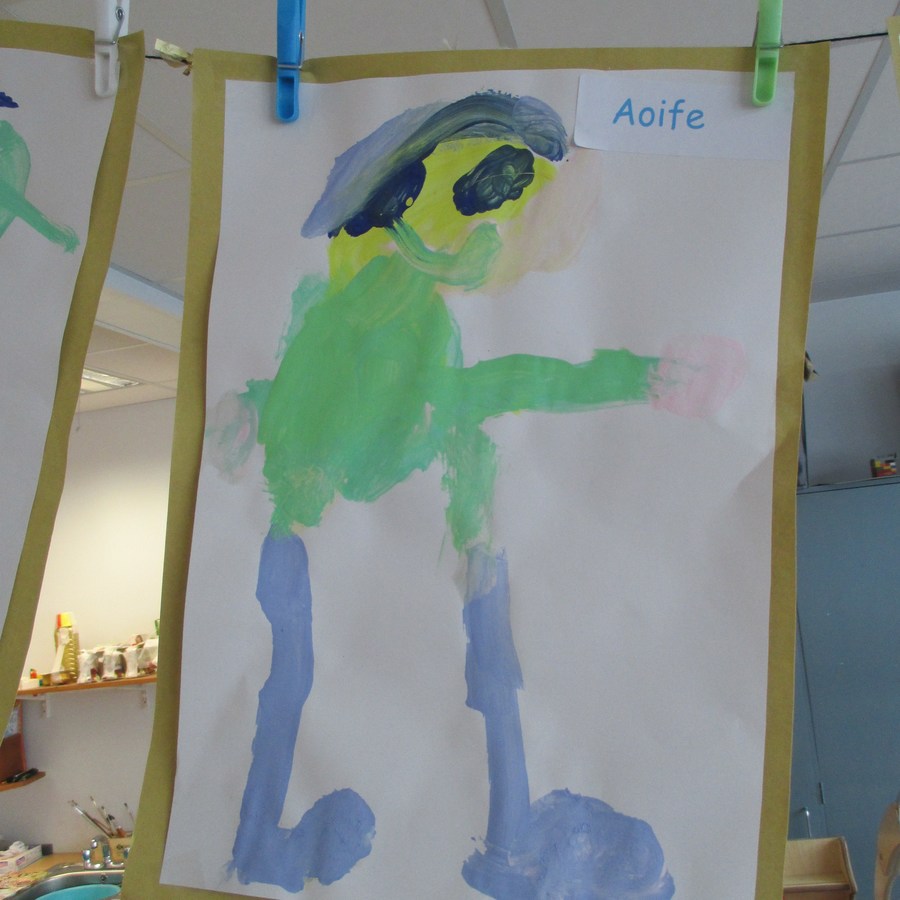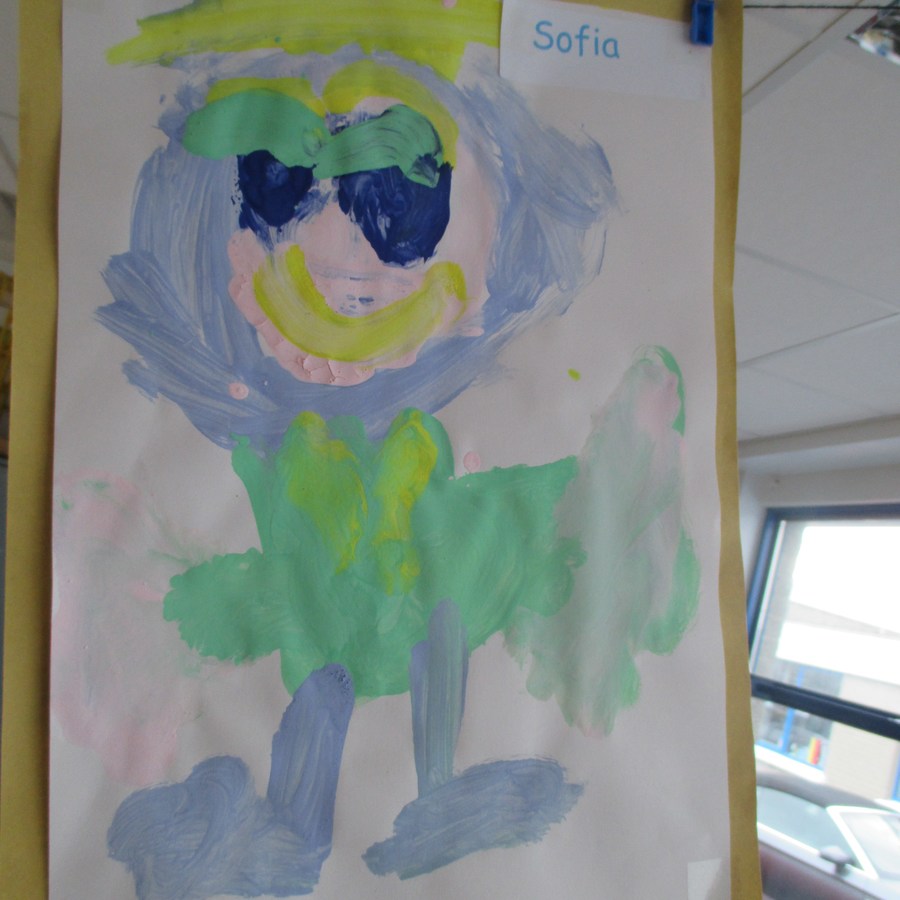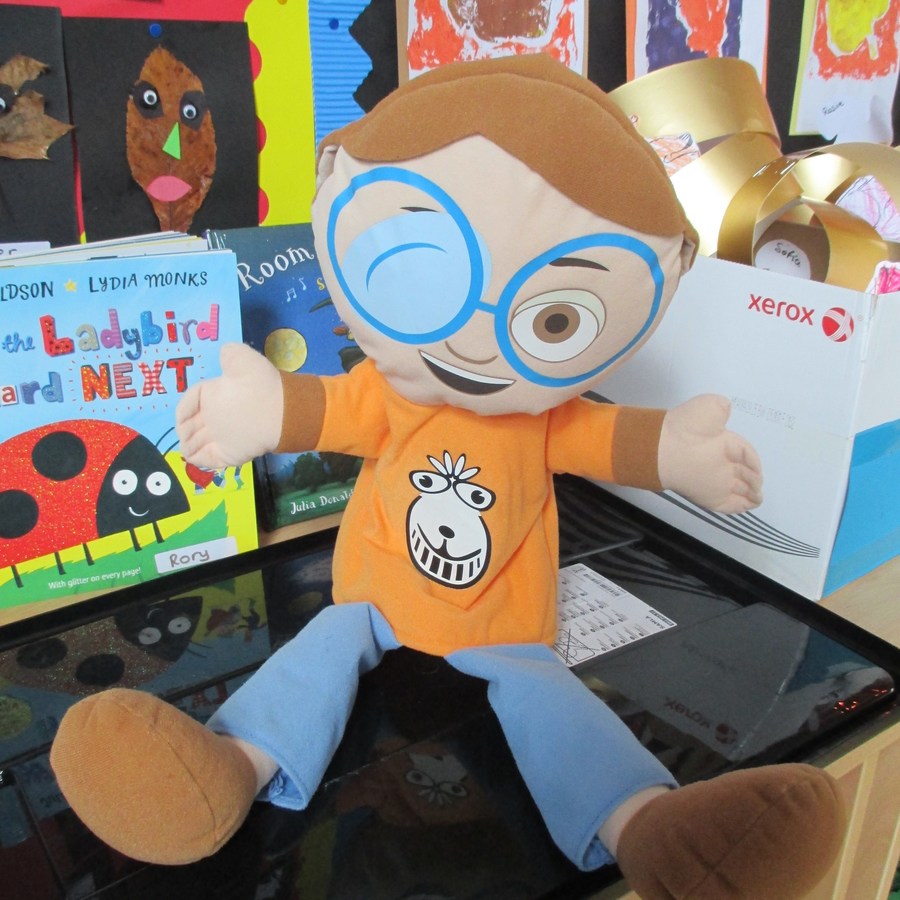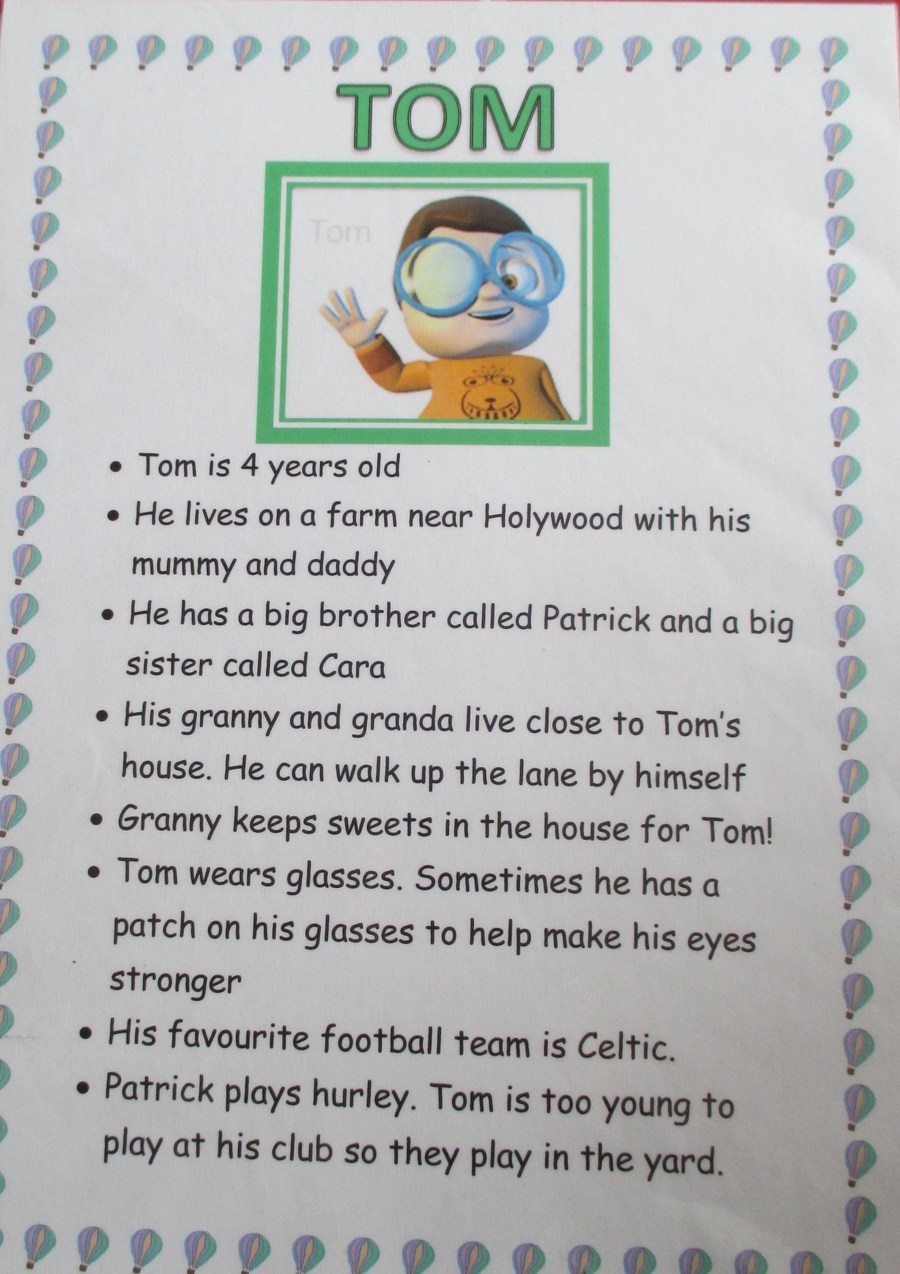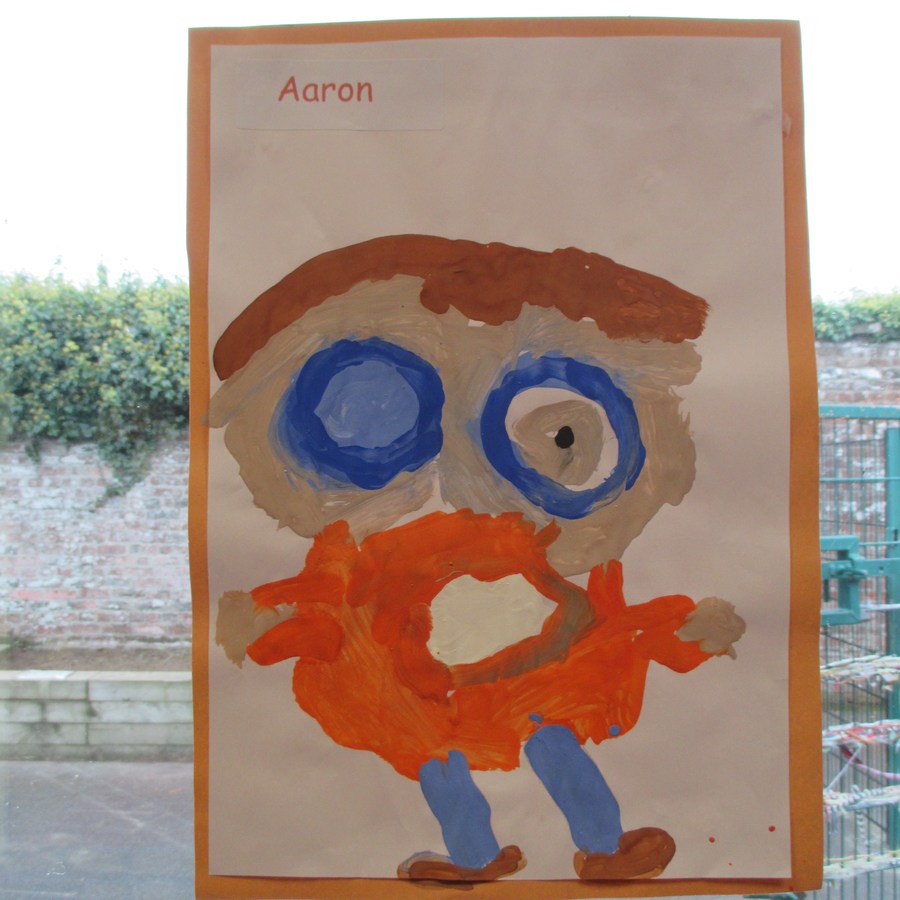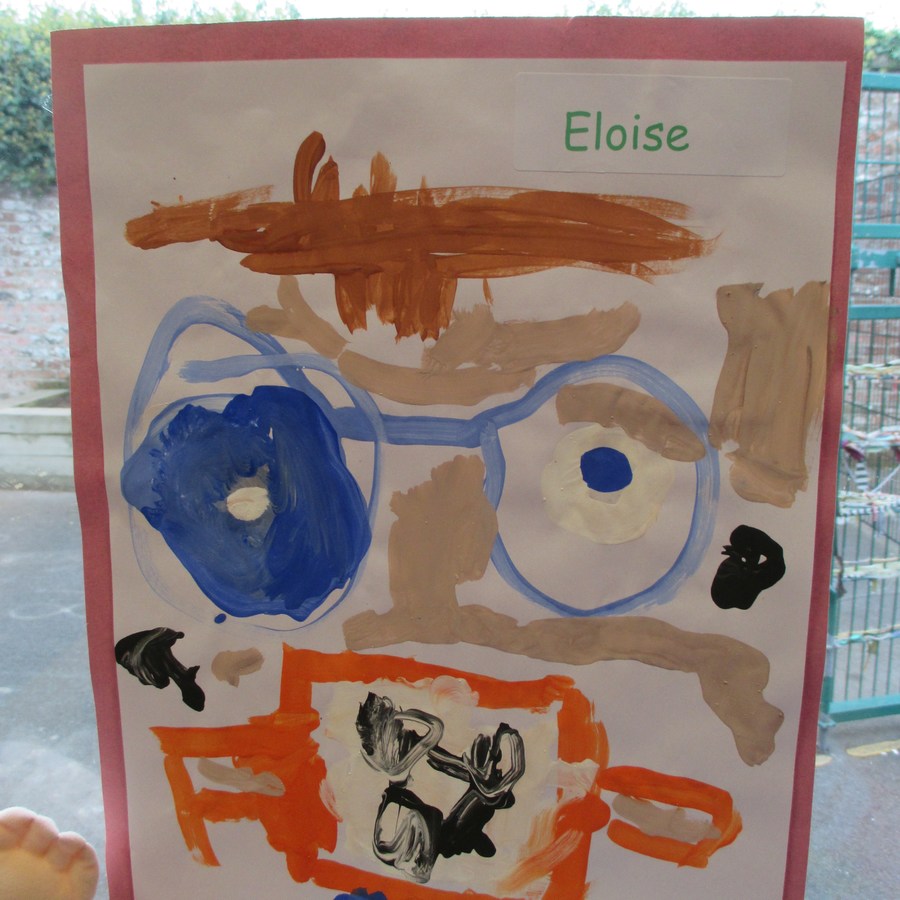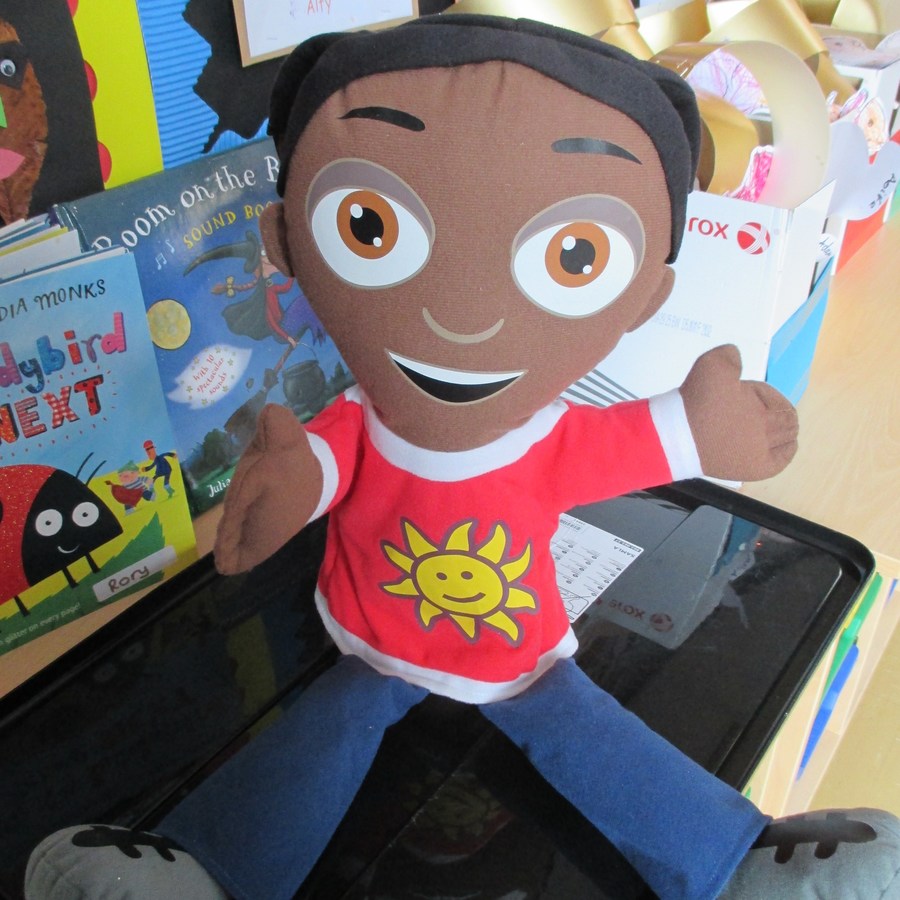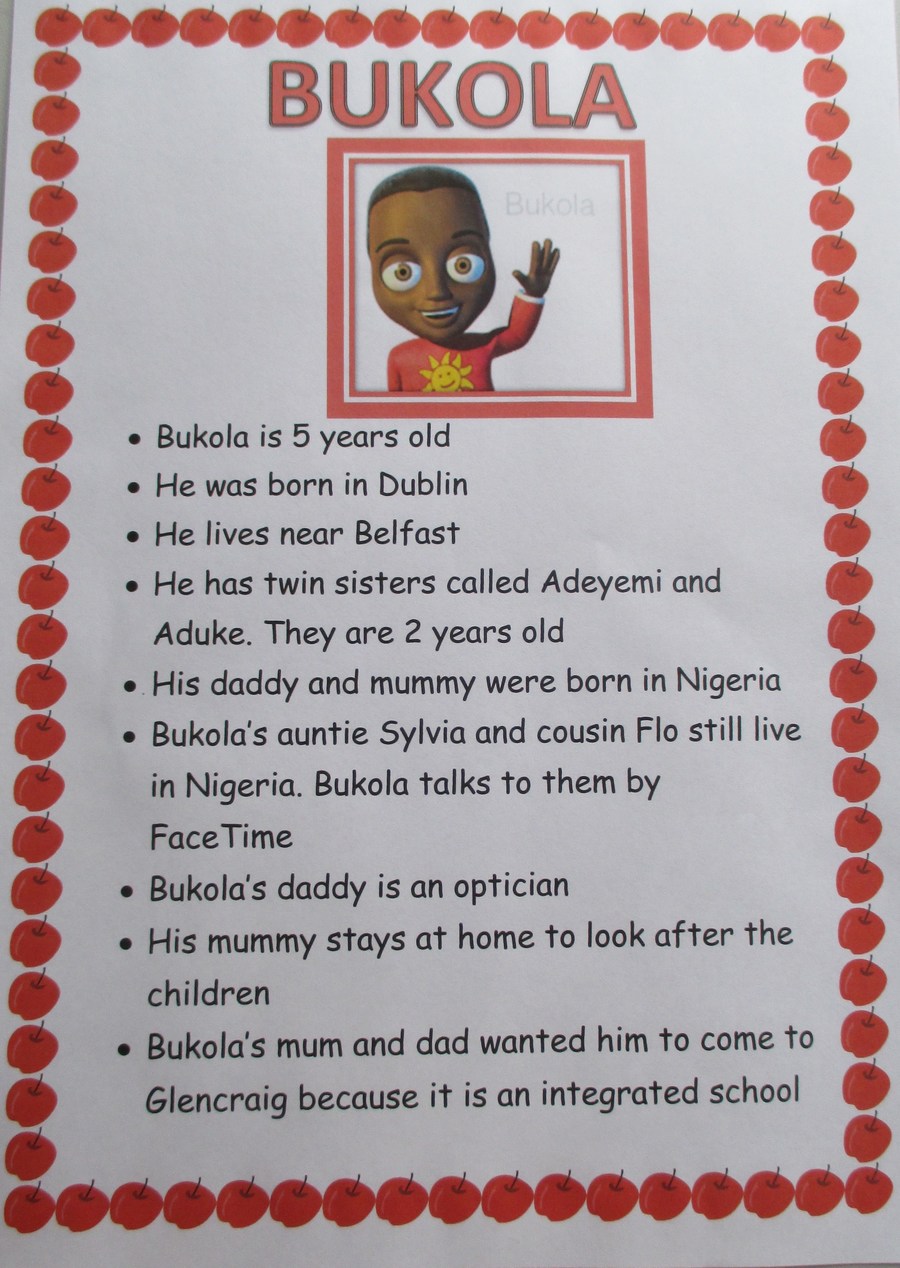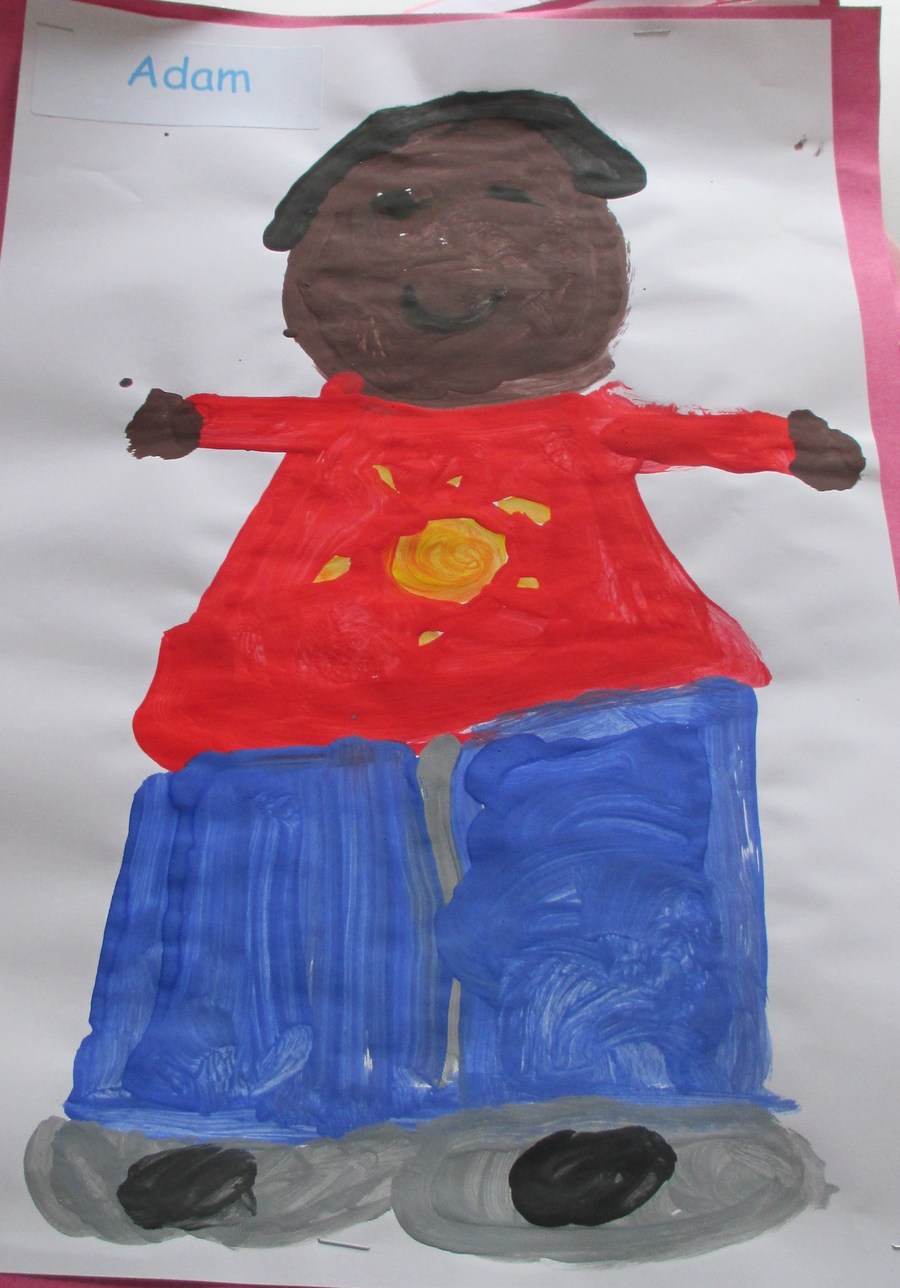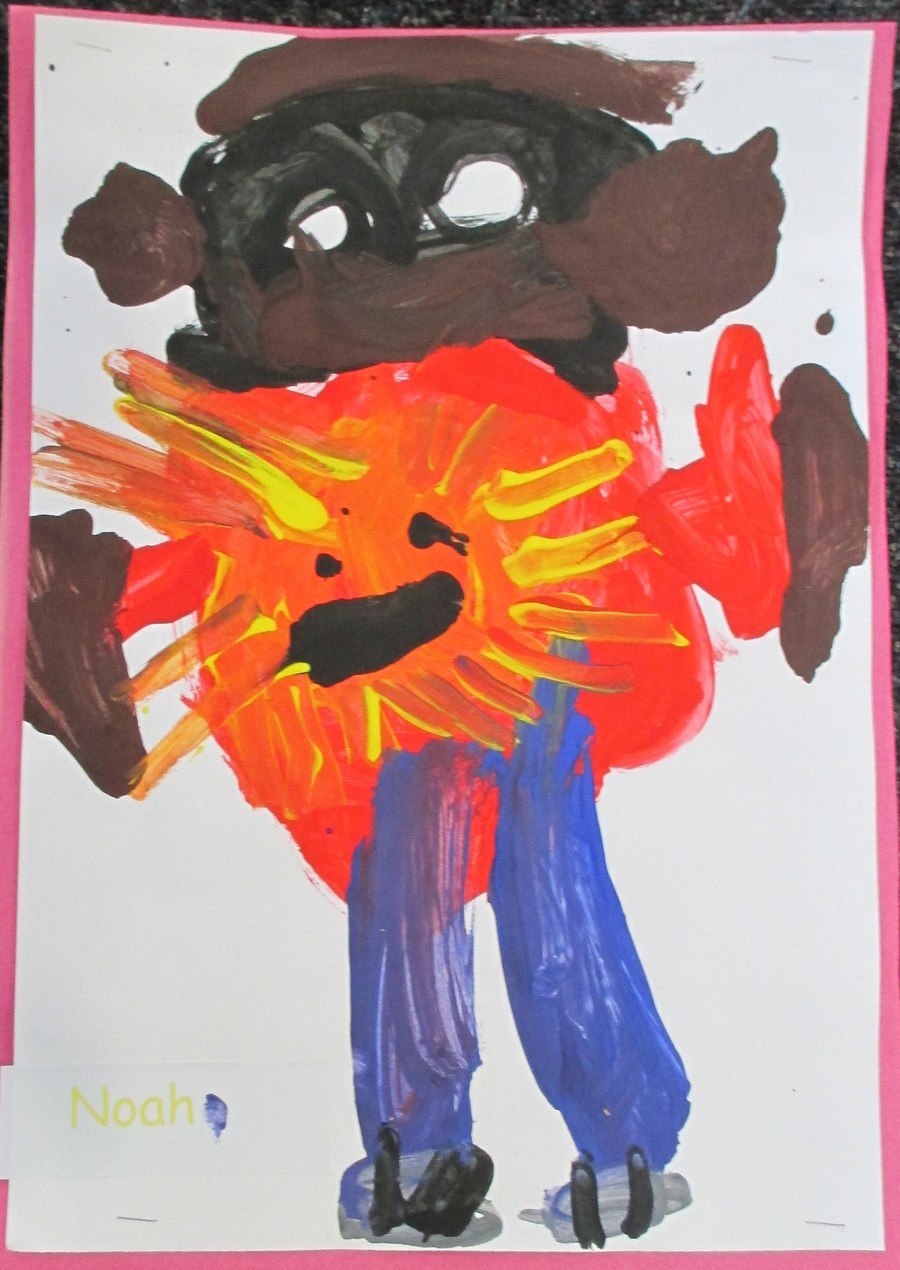 P1 have been thinking about the changes that happen around us in the autumn. We looked at how some trees lose their leaves and the beautiful colours that we see.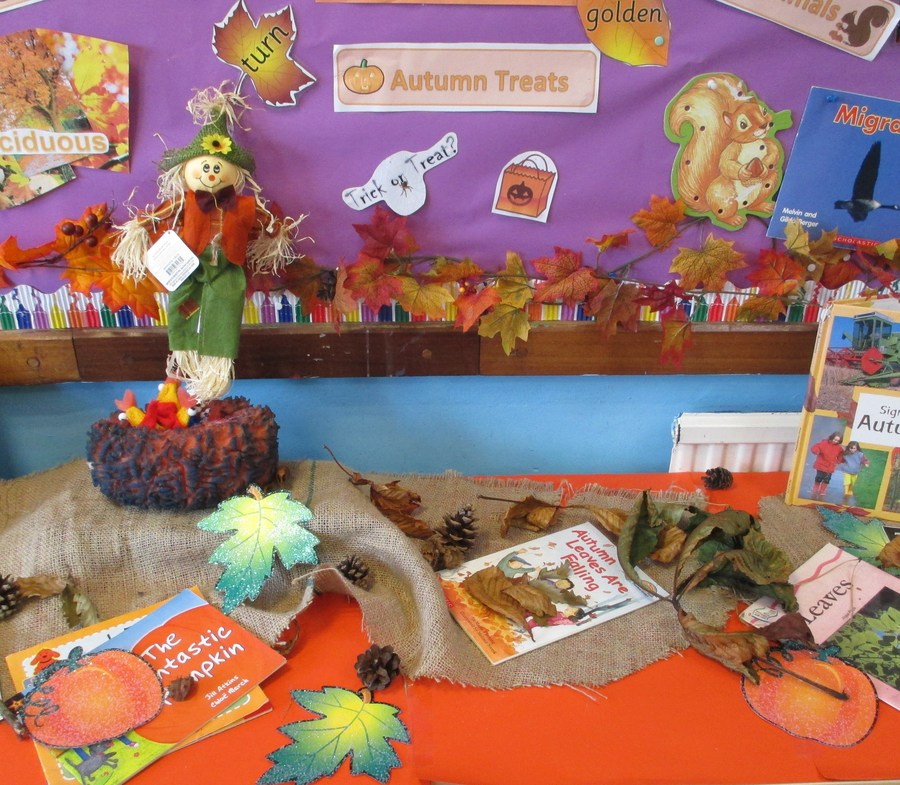 We looked at the work of artist Andy Goldsworthy. He uses natural materials to make beautiful patterns. We made our own versions of
"Leaves Round A Hole"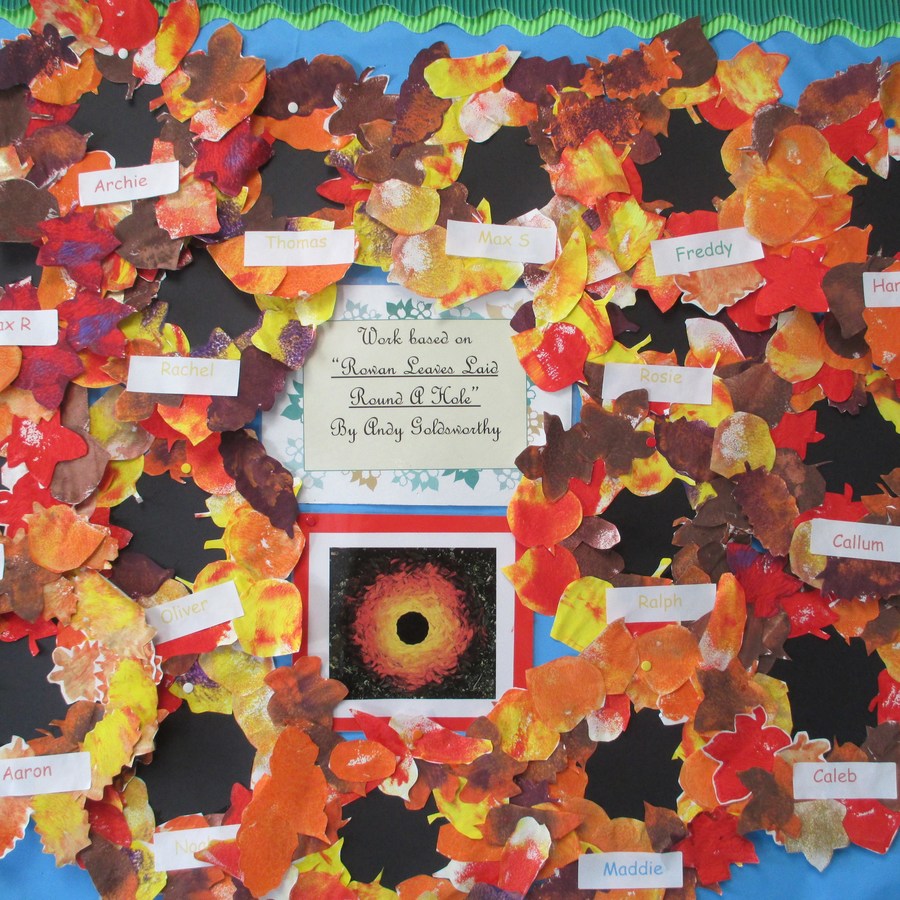 We used lots of autumn colours to paint and print leaves and trees we would see in autumn.

We have been learning that as well as being a part of our own family, we are also part of the Glencraig IPS family.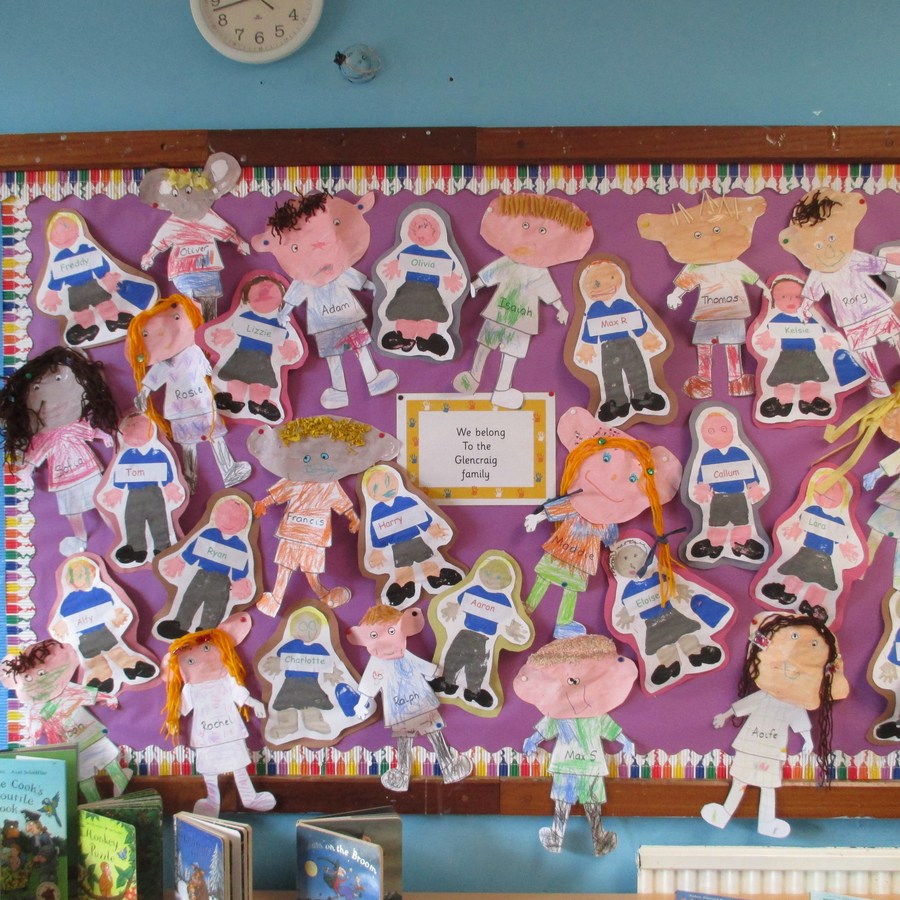 P1 have been looking at books by Julia Donaldson. There are LOTS of them! We are getting good at recognising the illustrators too! Lots of chat about Axel Scheffler, Lydia Monks and David Roberts!
We have been with our P6 buddies for the first time. This week some of us made scarecrows like the ones from the Julia Donaldson book
"The Scarecrows' Wedding"
Website Links

1a Ladybird spots (use 1-5 only)
2a wild animals comparing lions and tigers
Goldilocks sequencing activity
3 Ladybird spots (use 1-5 only)