P3 2018-2019: Mrs Calwell & Miss Yorke
Classroom assistant: Miss Nolan
Can you guess what we were for world book day?
Learning about dog training for our pets topic.
Shared Education
Creating silhouettes of famous buildings
Our class learnt some basic French as part of our work for Integrated Education Week.
Our topic this term is Pirates and Mermaids.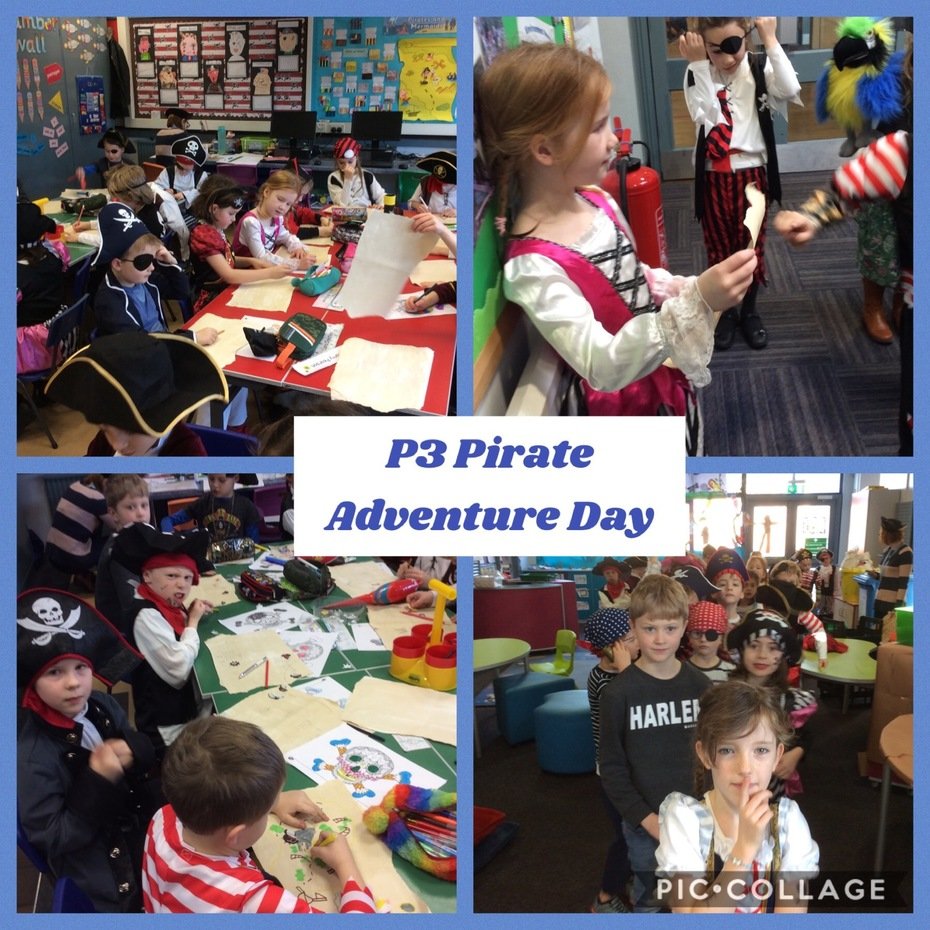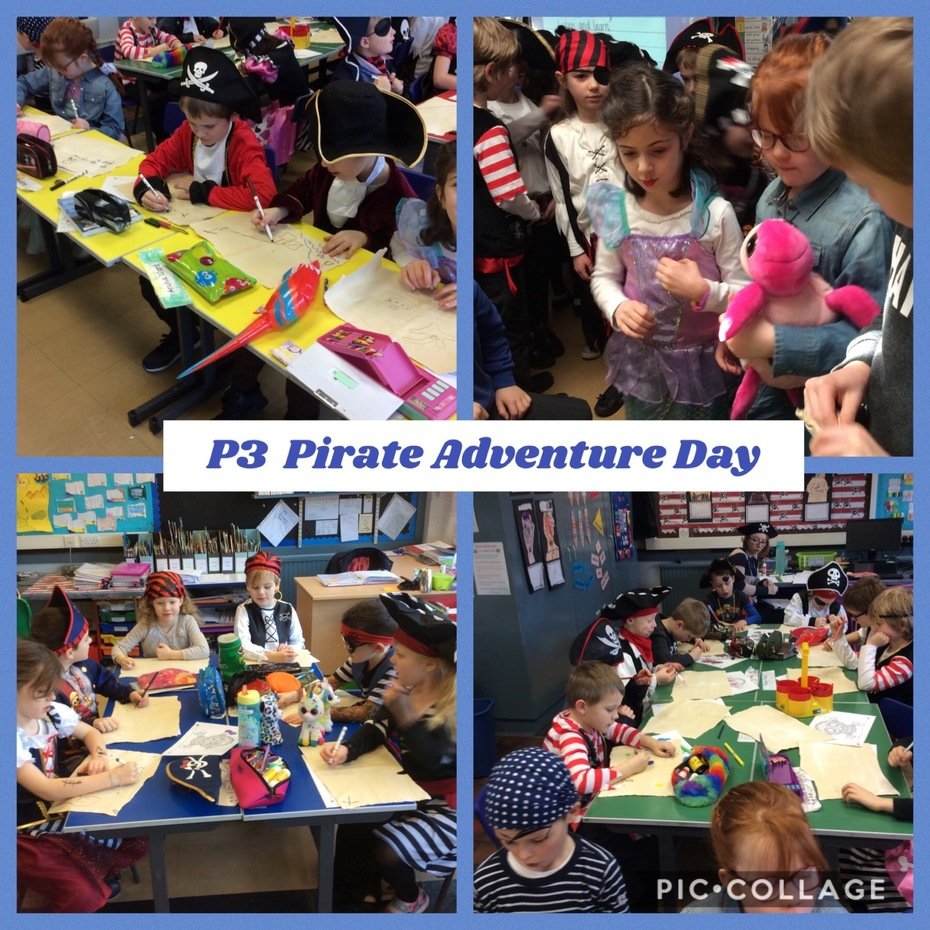 We've been very busy during our Activity Based Learning time.
Take a look at what we did on
1950's Day.
P3 recently enjoyed listening to Caleb play his violin. He shared some of his festival pieces with the class.
Thank-you Caleb.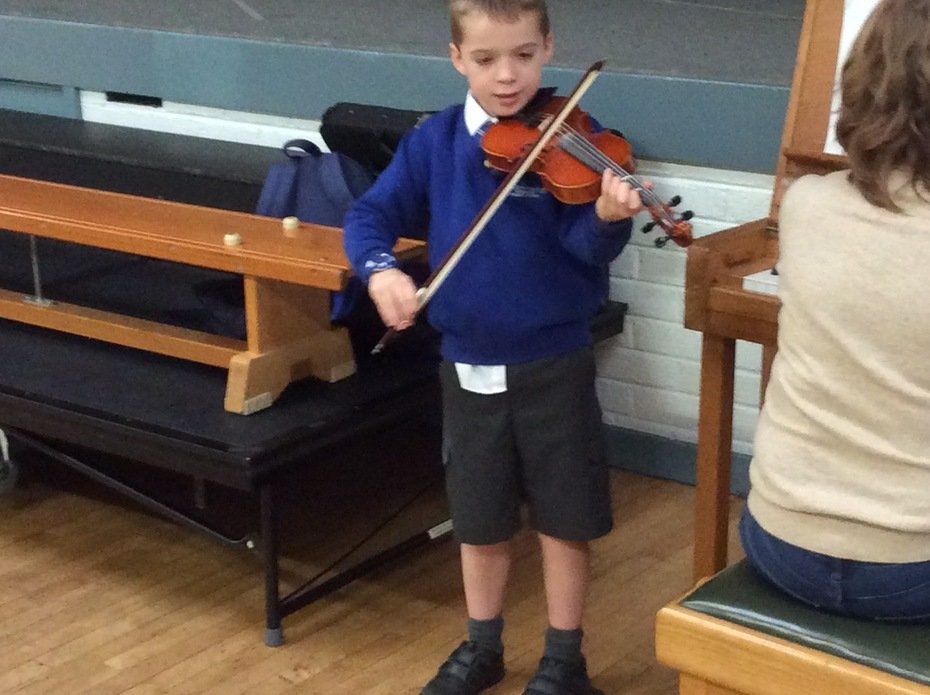 Recently we sadly said goodbye to Mrs Kielt.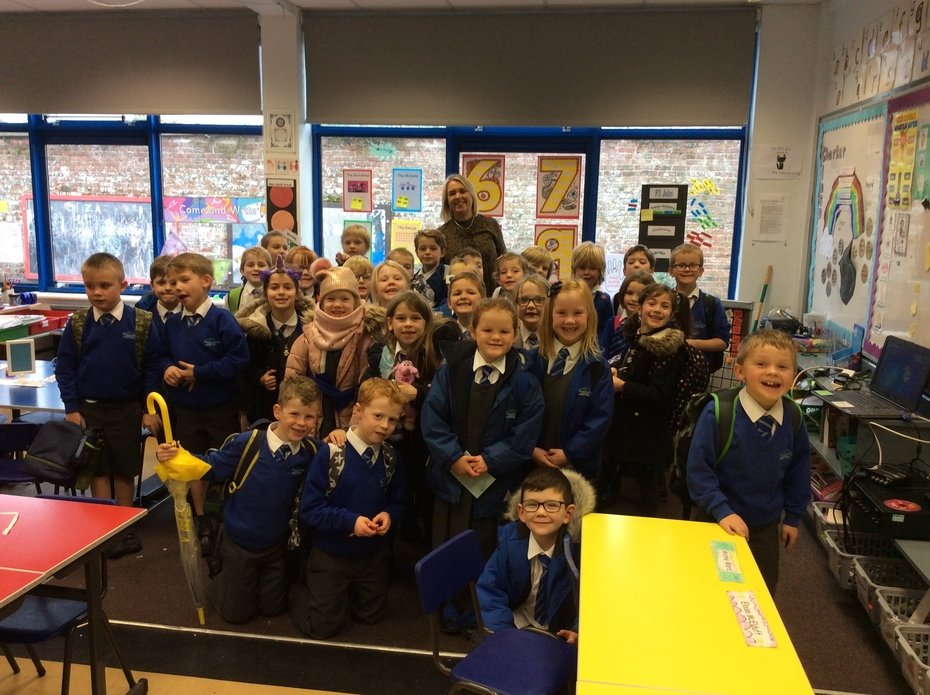 P3 have a fun filled Shared Education Day with Holywood Primary School!