WE HAVE LIFT OFF!
(at least I hope we do!]
During a stressful, tedious, dusty few weeks involving the lack of a scanner, then too many scanners and not enough live connections, we've finally made it!! Every single book in the library (apart from the ones which have obviously been hiding at the back of the shelves and will now reappear as if by magic!) has been given a barcode, and that barcode has been manually uploaded to the Junior Librarian system, along with a barcode for each child! Thank you so much to my band of parent helpers who helped get things started, to Mrs Cowan in the office who scanned...and scanned...and scanned and also to Oli Brown who is now a Dewey Decimal EXPERT! I'm quite certain that there will be teething problems ..... so please hang in there while we get into the flow!!
THE TRANSFORMATION IS UNDERWAY!
Friday 15th January 2016....a seemingly "ordinary" date in the diary, but at Glencraig IPS, it was the day that the transformation of the school library began in earnest! The FABULOUS team of parent/grandparent helpers - Rachelle Williams, Gillian McIntosh, Emma Gallagher, Carol Craig, Toni Alouane, and the birthday girl, Hana El Agnaf (plus Annie Cooper, who was there in spirit!) got well and truly stuck in! Thousands...literally thousands....of books have been removed from the shelves and sorted into "THEIRS" and "OURS" ("their" books being ones which belong to BASE library and so are already known to the system, and "ours" being books that belong to school). The team barcoded the "ours" piles until we ran out of barcodes (these little black and white jewels are guarded fiercely by BASE library; they are given out in carefully counted and signed for allocations!) and scanned until we ran out of time!
An enormous THANK YOU to my fabulous helpers - and to Mrs El Agnaf who is missing from the photo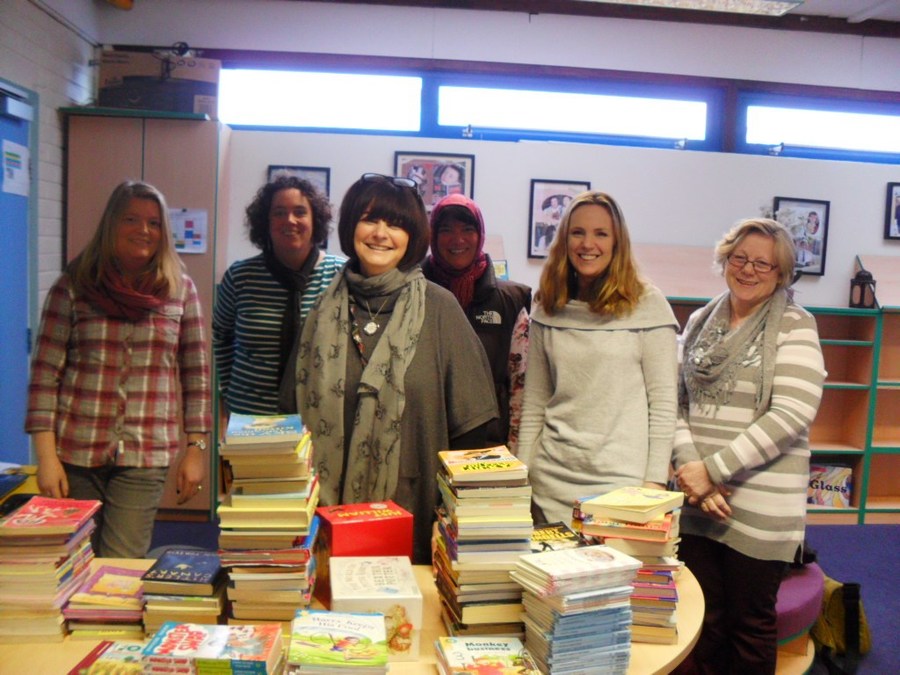 More than one mum admitted that childhood dreams of being a librarian was being fulfilled in style! Though I fear that before this task is complete it may be a case of "be careful what you wish for"!!
So the work is underway....but far from being complete! Additional barcodes have been requested and we are still waiting for our own scanners to be delivered (we had to use a borrowed scanner on Friday!) which will speed up the process. Then the stock needs to be sorted, categorised and returned to the shelves - which then will be relabelled. A tiny paragraph of words ....that will take quite a few man hours to complete!
SO PLEASE KEEP AN EYE ON THE FRIDAY NOTE!! Once our own scanners and the extra barcodes have arrived I'll be putting out a plea for help again!
BREAKING NEWS!!!
As previously mentioned on this page, for a LONG time, we have been waiting the arrival of new software which would allow us to move the library into the 21st Century! Well....it's arrived! Our school network FINALLY has access to a program called "Junior Librarian" which will revolutionise not only how books are borrowed and returned (using a scanner !! ) but will also allow children (& parents) to look through the library stock from home; check any outstanding books (to allow you to know which one you are trying to find under the bed!); see which books you have already read; get suggestions for books to try next, find out information on authors; access links to safe, related websites....and so much more!
While this will be an amazing addition to how the children will be able to use the library, it will obviously involve an enormous amount of "setting up" because while the stock which we received from BASE library headquarters has been added at the click of a mouse....the rest of the stock, which we have gathered up over years via Book Fairs, donations, etc will need to be added to the system manually. This means that during the next few weeks we will be calling back all library books. And the library will CLOSE at the end of this term until we have been......
TRANSFORMED!!
Here are a few screen shots of what you have to look forward to in 2016!
It's back! We have a library again!!
Last year our Library was out of action for a long period of time due to the building work...and it was much missed
As well as having no Library to visit to borrow books from and to use as a wonderful space for work and for storytelling, it also meant that we had nowhere to display our photos from Book Week 2015! This has now been rectified! The Library is up and running, complete with displays to remind us of our "Potato Book Characters", "Extreme Reading" and "Releasing Books Into The Wild"!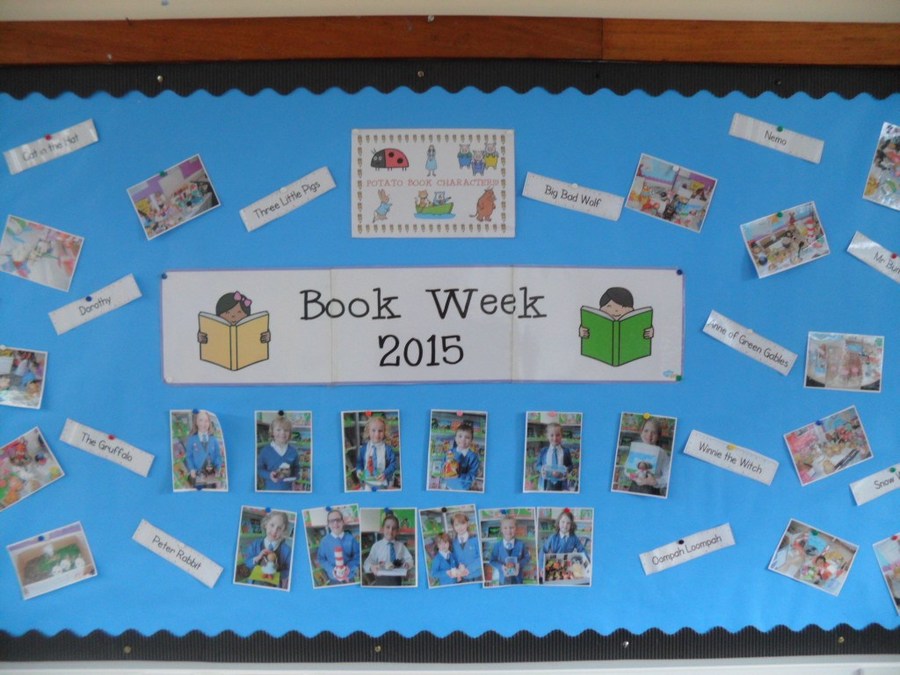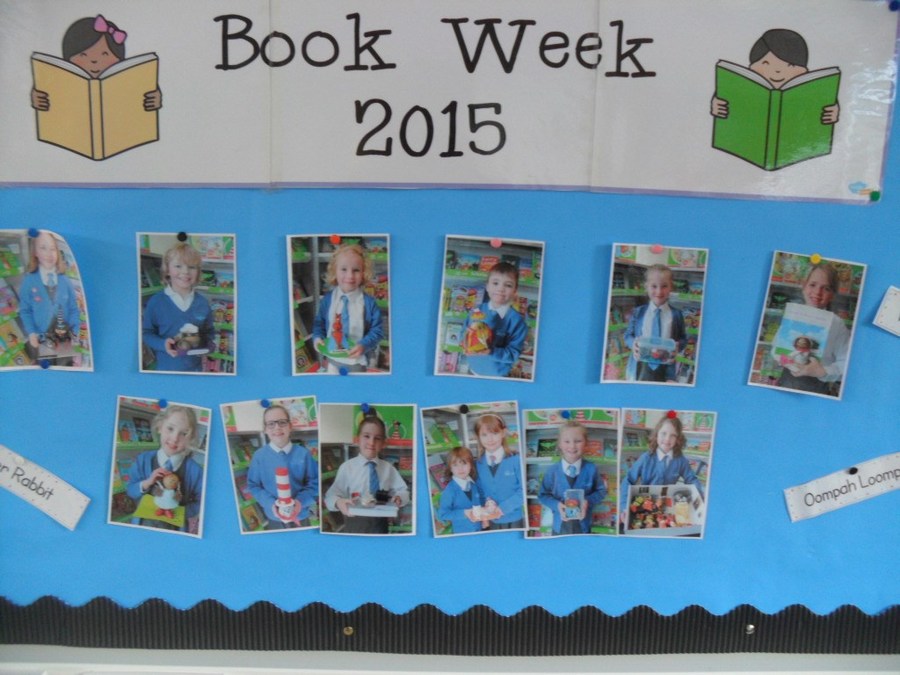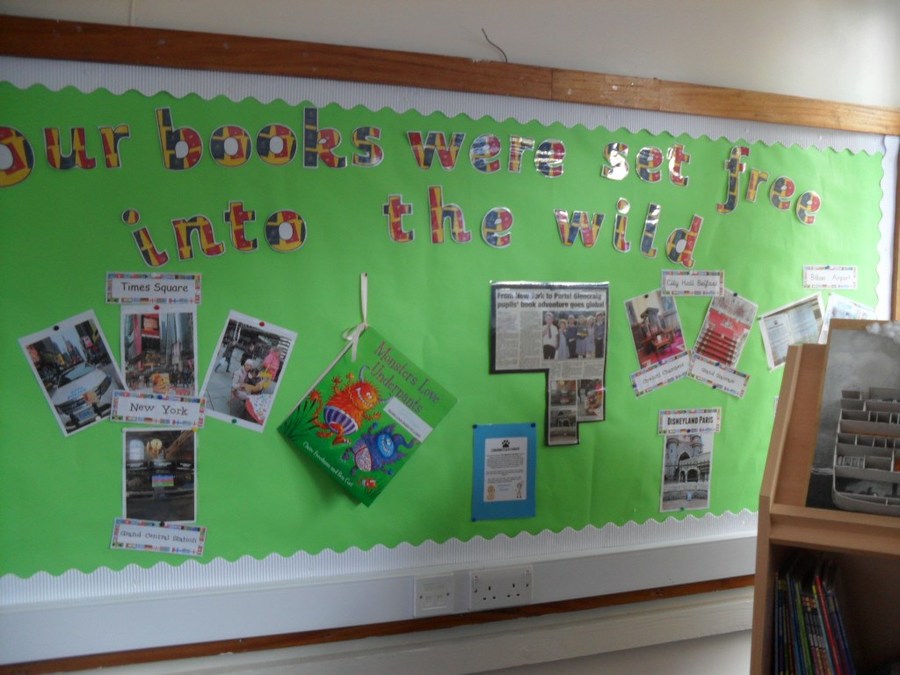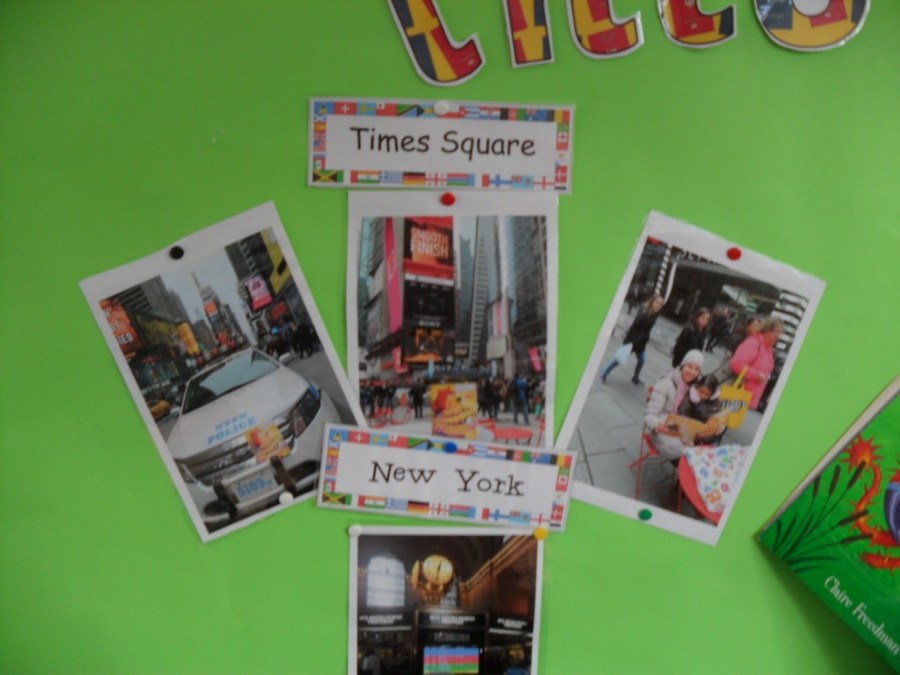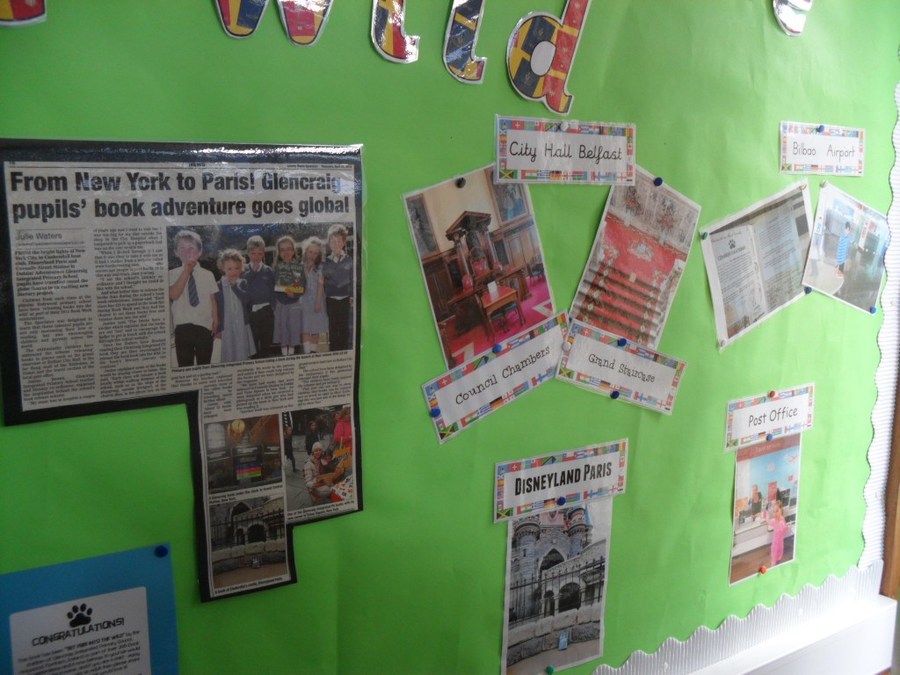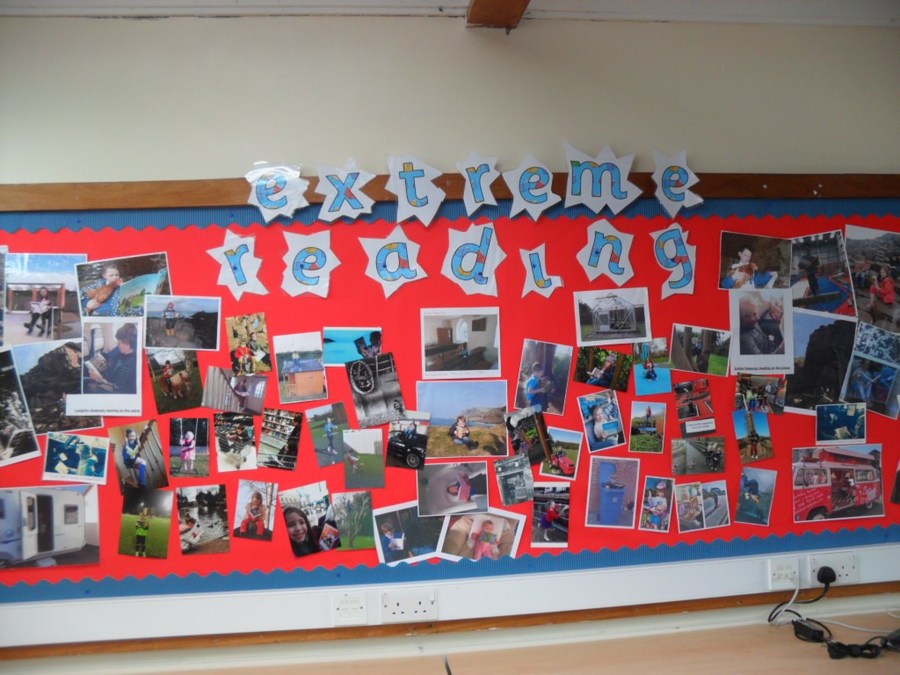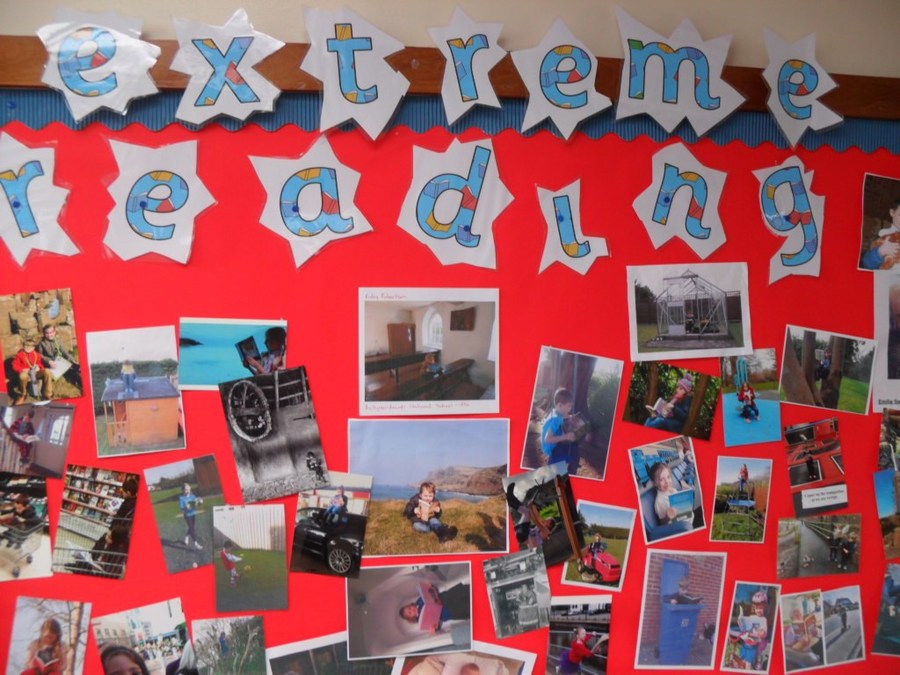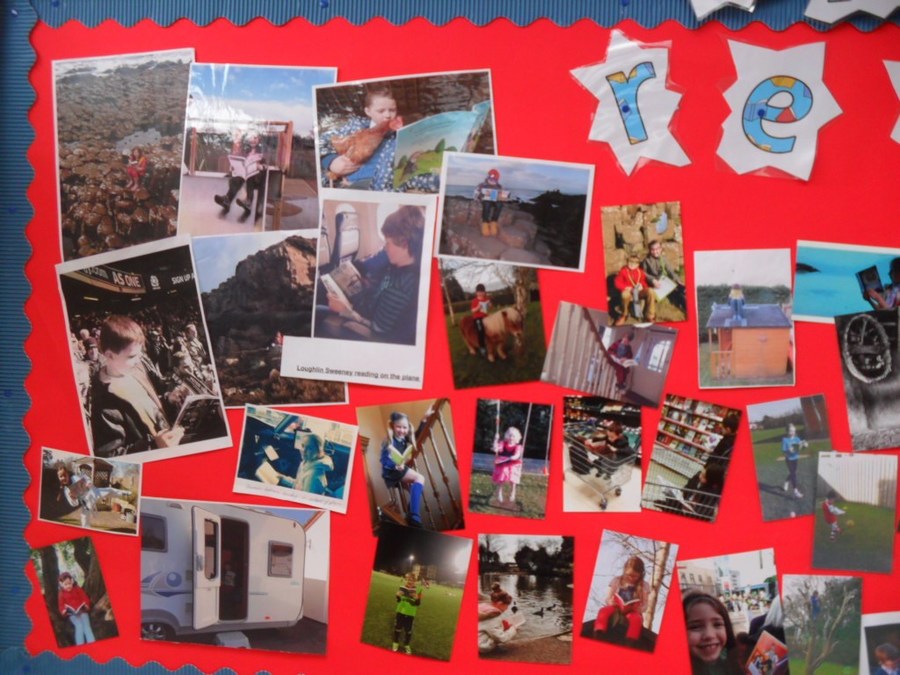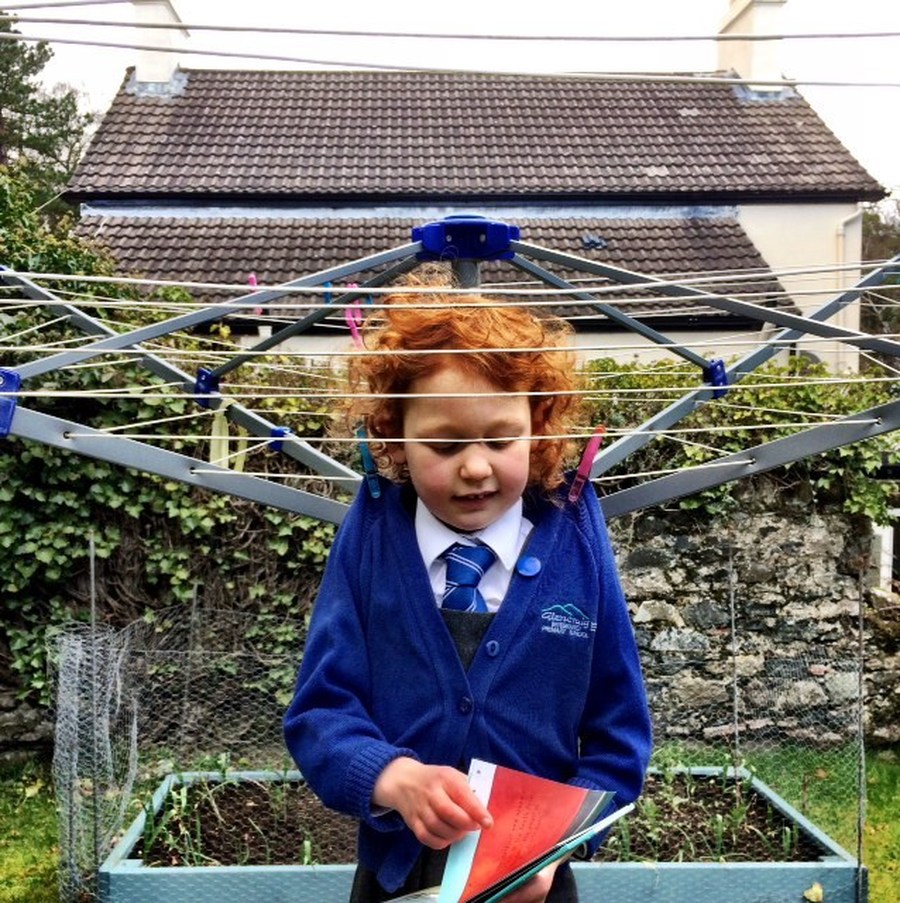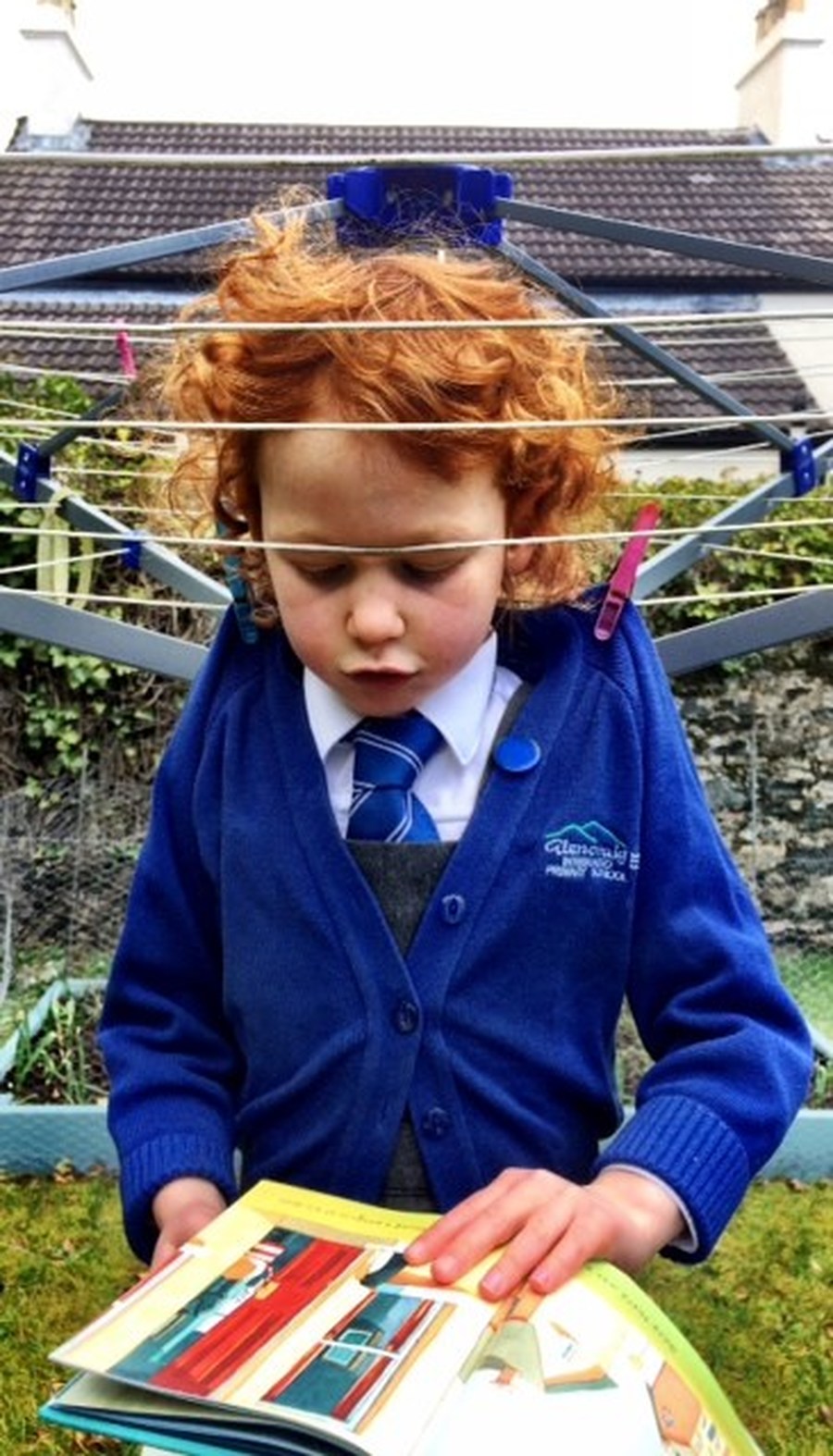 Within the next few weeks we hope to have a system called "Junior Librarian" installed. This will bring us right into the 21st century and allow us to scan books in and out using barcodes! In turn, this will let us identify trends and favourites so that we can stock the library with the sort of books that will encourage reading. Watch this space for further details!