PTA
Our PTA are very proactive and are always coming up with new ways to raise vitals funds to support our school. Keep checking back for updates.
P7 definitely got into the spirit of our non-uniform day to raise vital funds for the PTA either dressing up as a favourite character or on the Halloween theme. Well done to everyone involved.
Message from the PTA
We appreciate that it may seem at times that the PTA is constantly wanting you to put your hand in your pocket, whether it be to sell you a tea towel, a DVD or through events like the discos, fairs or St Patrick's night. However, we would like to take a minute of your time to remind you that there is a way that you can raise funds that won't cost you a single penny.
By accessing your favourite internet shopping sites through www.easyfundraising.or.uk you have already helped us raise over £150 at absolutely no extra cost to you, which really is money for nothing. As with all funds raised by the PTA, these funds go towards enriching your child's school experience and environment.
However, we think we can do better, so come on all you internet shoppers, please take a few moments to see if your favourite sites can be accessed through easyfundraising, some examples include Amazon, Argos, M&S, Next, Debenhams, Ebay, Comet, John Lewis, Boots, PC World, Toys R Us, hmv, ELC and hundreds more. You can also access sites for business services, finance and insurance, flowers, tickets, events and perhaps of more interest as we head towards the spring, holiday companies such as Thomas Cook, Euro & Disney World, Haven, Thomson, First Choice, Hilton, P&O Ferries, James Villas, ebooker's and lastminute.com
Every time you make an online purchase from one of the participating sites by going through the easyfundraising site first, they will make a percentage donation to Glencraig IPS.
So please, next time you sit down at the computer to make a purchase think…
Thank you.
Mmmmmm...yummy fruit Friday with thanks to the PTA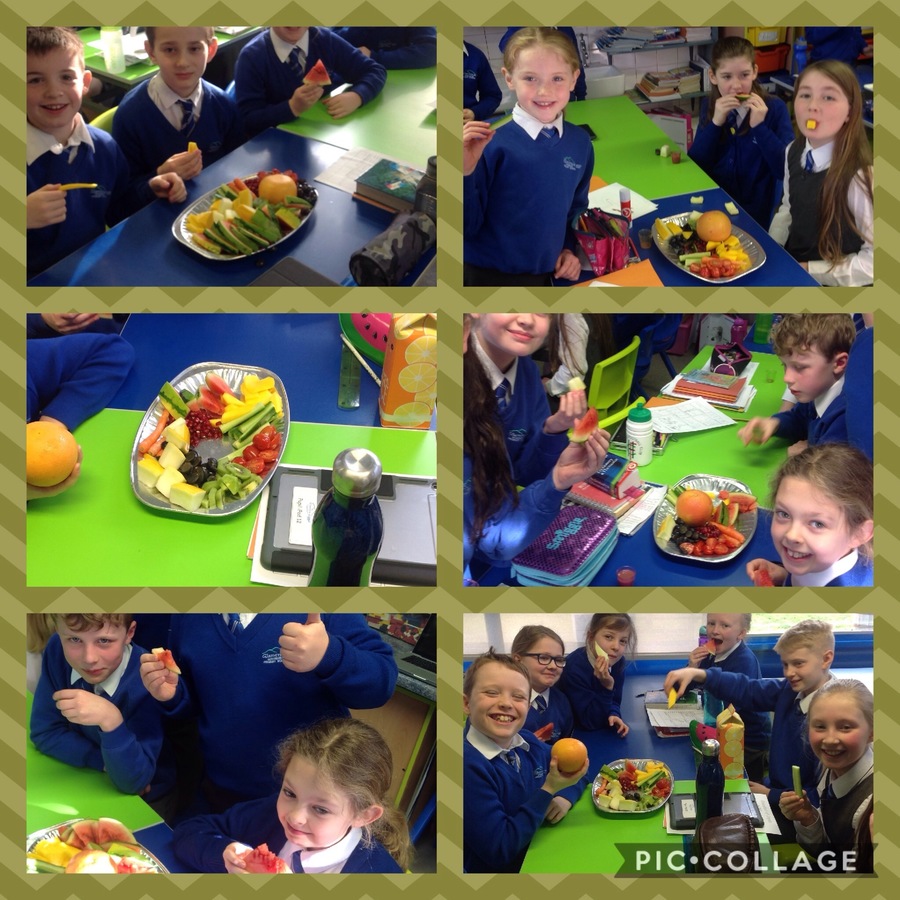 PTA Family Picnic & Duck Race at Crawfordsburn Country Park
Thanks to all who support this event we raised over £2000!