Nursery 2021-2022: Mrs G KerR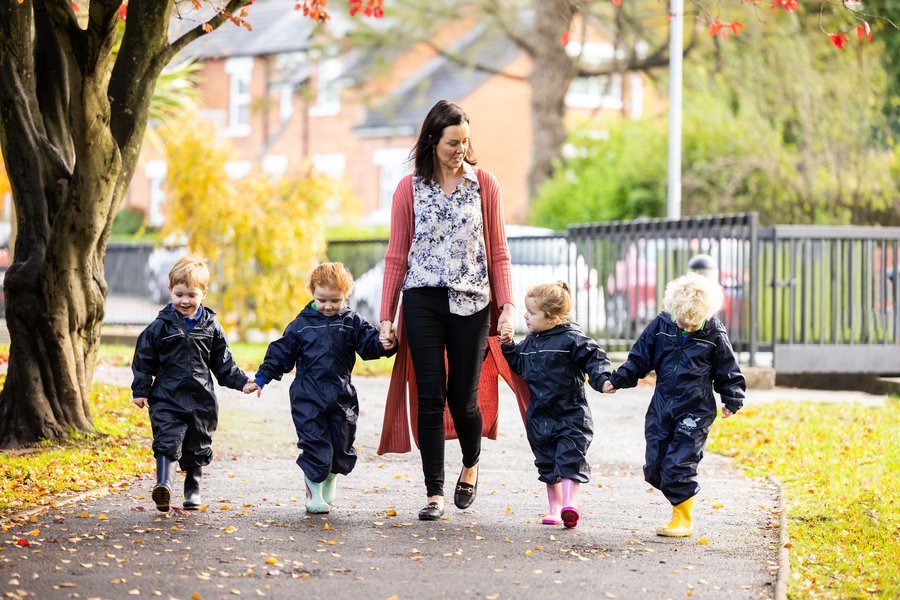 Click on the link below to go to
We are delighted both you and your child will be joining our school and we look forward to welcoming you soon. Our Nursery Unit is warm and welcoming and full of adventure and possibility. We aim to provide a safe, secure and stimulating environment where children and childhood are respected, and all ideas and abilities valued. Each child is cherished as an individual and their unique achievements, celebrated.
Play is our highest priority. We believe play is an essential and beneficial right of every child and that open ended, hands on learning is a powerful tool to each child's future learning success. To provide meaningful play experiences, the staff observe and monitor the children in their care with sensitivity and targeted support. Each team member will take time to understand your child's personal capabilities, innovations, creativity, ideas and feelings. Our aim is to nurture keen, enquiring minds, develop self-confidence, self-esteem and independence and build a firm foundation for learning.
The Nursery Unit is located on the site of the Junior School campus and we are fortunate to have access to many outdoor areas, this lends itself to the provision of exciting outdoor learning opportunities, where each child's natural curiosity is nurtured, and their experience enriched, through exploration of the world around them.
We look forward to being a part of your child's early learning journey and hope they enjoy the exciting, adventurous and interesting year that lies ahead.