Rights Respecting Warriors
We met up with the team and asked them a little bit about their role.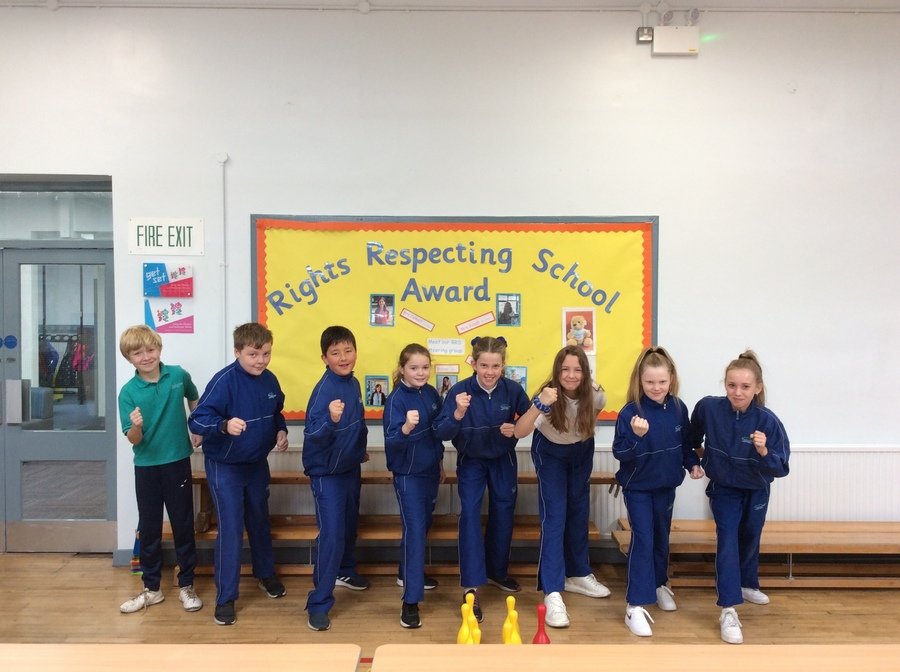 What is your team responsible for?
Our team is responsible for making sure everyone knows and are getting their rights, making our school a happier place.
What targets have your team set this year?
The targets our team has made this year are, raising more awareness for mental health and making sure those who are not usually heard, are heard and everyone thinks of school as a healthy, happy place.
How do you think your team are making a difference?
Our team is making a difference because more people come to us for help to sort out their problems or worries.
Meet our latest recruit : Ricky the Rights Respecting Bear who comes to help the Warriors take assembly every month.